Oceanwide Expeditions is one step closer to taking delivery of its first newbuild ship as the 196-guest Hondius touched water for the first time today at Brodosplit Shipyard in Croatia.
The yard floated the ship out successful on Saturday morning. Oceanwide majority shareholder and owner Wijnand van Gessel was joined by COO Mark van der Hulst and colleagues of the ships operations team.
According to the 2018 Expedition Market Report, the Hondius is one of 28 new expedition ships on order.
"We are all thrilled on how she looks and can't wait to get her out for sea trials," said Oceanwide, in a statement.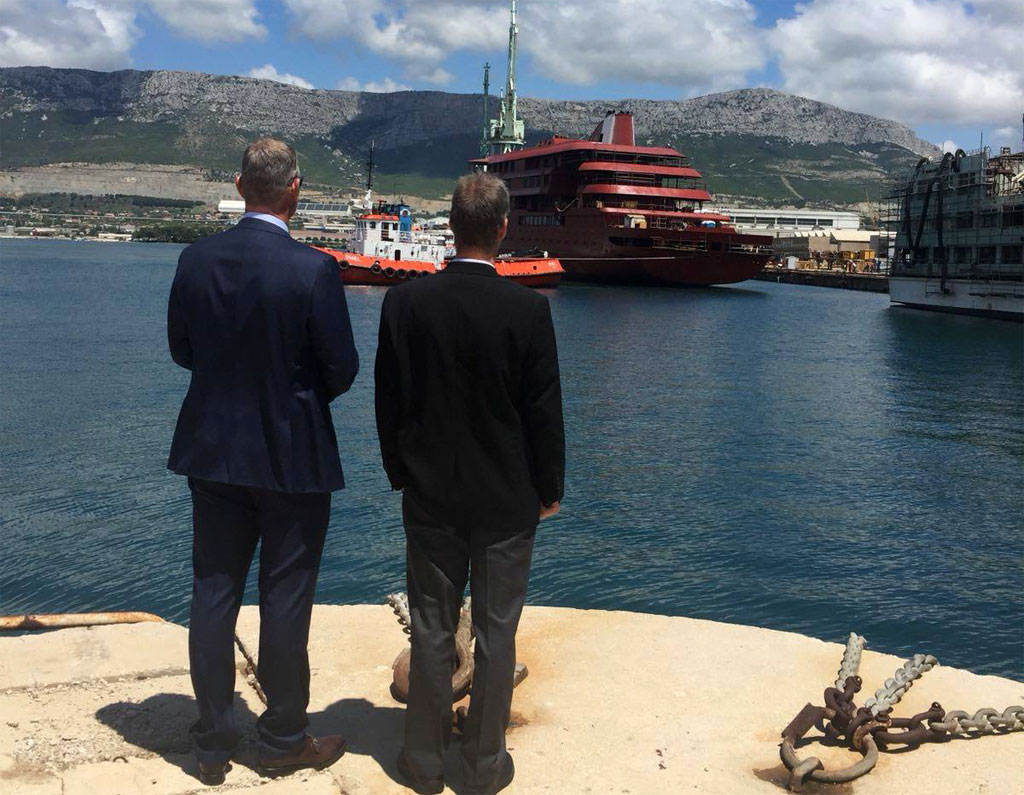 Oceanwide Expeditions will take delivery of the new 196-passenger Hondius on May 2, 2019, according to the company.
The ship will carry Polar Class 6 designation, making it suitable for extreme operations in the Arctic and Antarctica.
Of note, the float out took place on schedule.