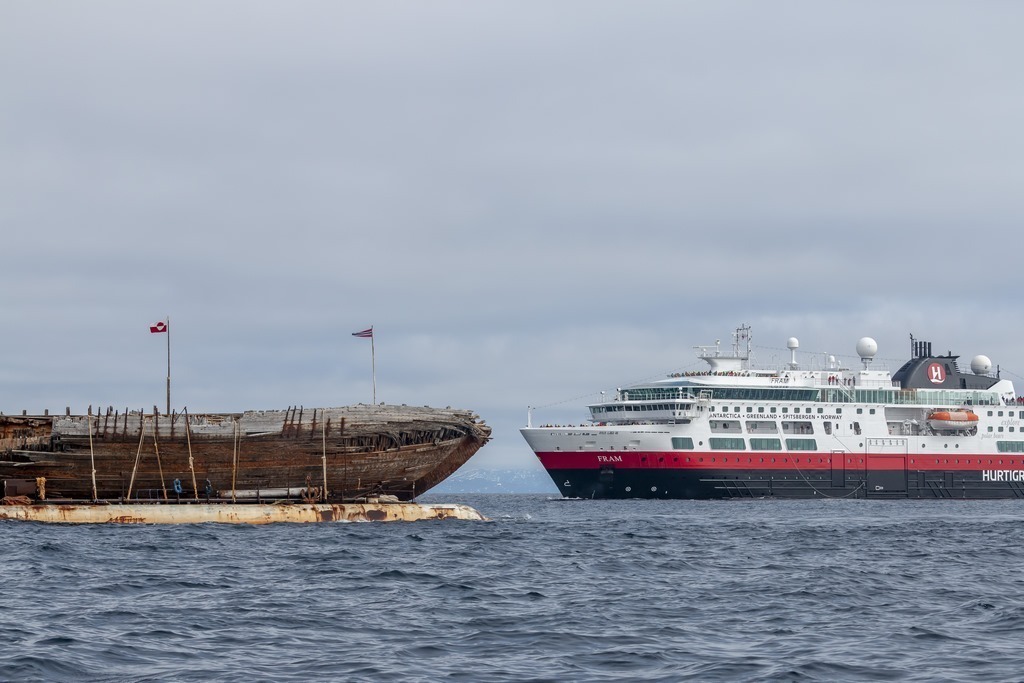 Hurtigruten's Fram met Roald Amundsen's Maud from 1918 in a classic moment, which happened outside the western coast of Greenland.
The Maud was heading for her new life as a museum ship in Asker, Norway, and the Fram was heading north with guests from around the world.
Guests and crew gathered on the observation decks on Fram to witness the historical moment.
"It was a very special moment. Looking at the hull, you think about everything the vessel and her crew has been through, and how her men struggled and worked through years of extremely challenging conditions. Thinking about it is both mind-boggling and emotional," said Ole Johan Andreassen, master of the Fram.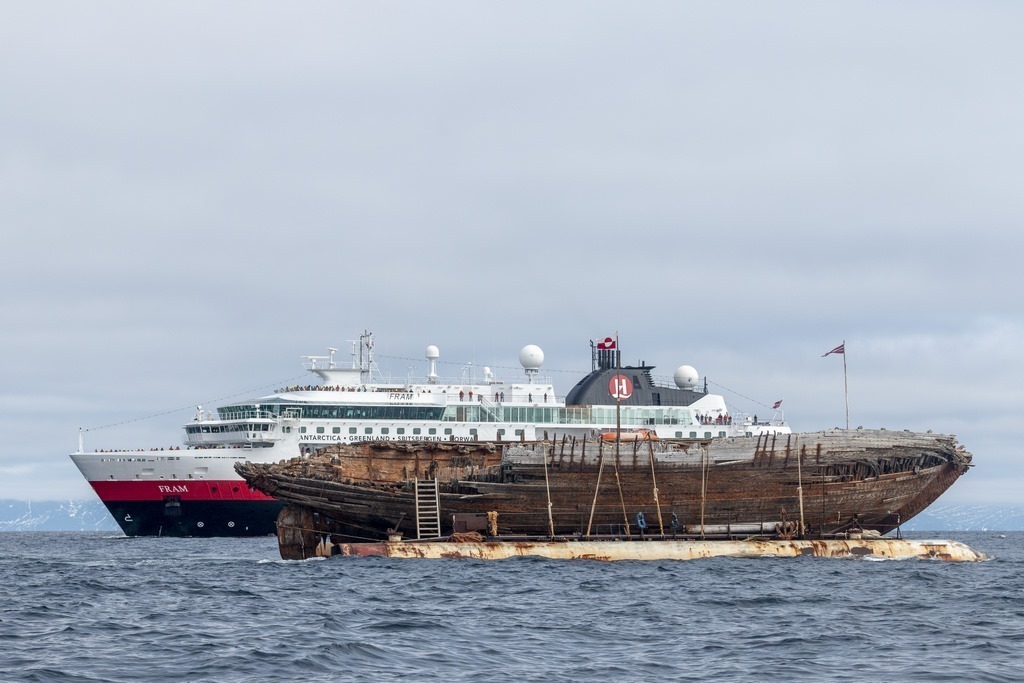 The Maud was specially build for an Amundsen led expedition to the Arctic. After exploring the North East Passage from 1918-1924, the ship was sold at a foreclosure due to Amundsen's struggling financial situation, and later sank in shallow waters in Cambridge Bay. In 2016, she was raised after 85 years below the surface. Now, she's heading back home to Norway, according to a statement.