Costa Cruises marked the float out of the new Costa Venezia Friday at Fincantieri as the China-bound ship touched water for the first time.
The godmother for the float out was Chiara Ustulin, an employee of Monfalcone shipyard. The 135,500-ton, 4,232-guest Costa Venezia will enter service in March 2019.
"As our first ship built specifically for the Chinese market, Costa Venezia marks a new era not just for Costa Cruises and Fincantieri but for the Chinese cruise industry as a whole," said Mario Zanetti, president of Costa Group Asia. "From its initial conception all the way through to today's float-out ceremony and beyond, everything about Costa Venezia has been designed with the Chinese consumer in mind. Costa Venezia will continue to deliver on Costa Cruises authentic Italian experience while also providing a unique vacation experience that will resonate with Chinese guests by being fully tailored to their travel preferences."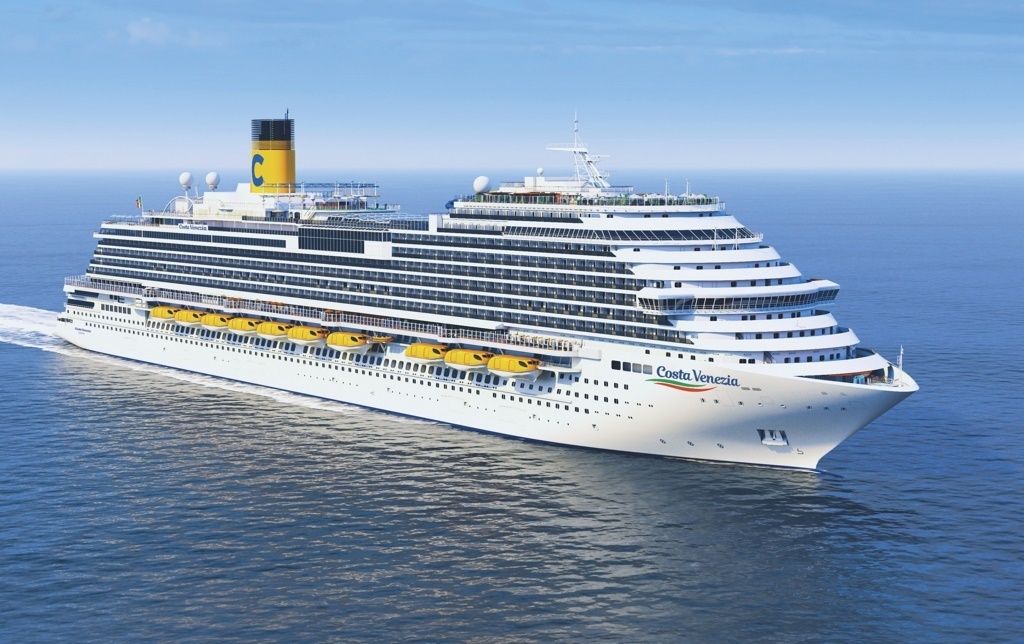 "Today we celebrate a milestone in the construction of Costa Venezia which, together with its sister ship, will strengthen Costa's commitment in an emerging market," said Luigi Matarazzo, Fincantieri Executive Vice President New Building – Merchant Ships Business Unit. "Thanks to the effort of the Monfalcone shipyard, in a moment of exceptional growth of the cruise industry, we confirm our global leadership in this sector and our long term relationship with Costa Cruises".
Designed for Chinese guests, Costa said the ship's design was inspired by the passion of Venetian and Italian culture.
The ship's theatre will be inspired by the Venetian "La Fenice" theatre; the main atrium will recall "Piazza San Marco", while restaurants will be dedicated to the typical architecture of Venetian alleys. The Costa Venezia will also feature original "gondolas", made by local artisans.
A mask party will recreate onboard the magic atmosphere of the famous Carnival of Venice, Costa said.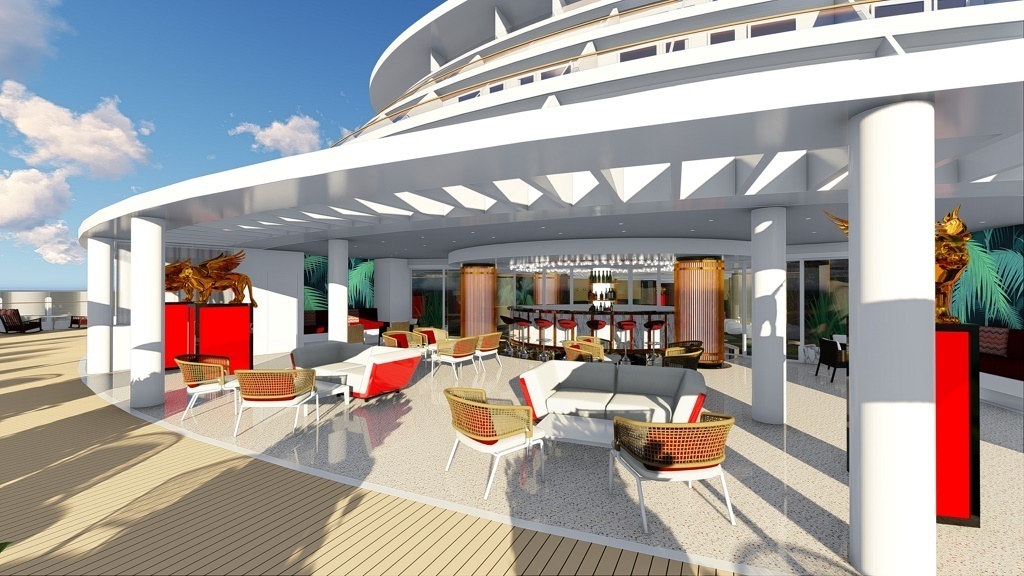 Guests will also be able to sample Italian dining, luxury Italian shopping and world-class Italian entertainment, while enjoying home comforts such as a range of Chinese cuisines and Chinese-style karaoke and the "Golden Party", with lots of surprises and gifts to be won every ten minutes.
Before arriving to China next May, Costa Venezia will set sail for two cruises, both departing from the Italian port of Trieste.
The first sailing will leave on March 3, heading to Greece and Croatia, before a 53-day repositioning voyage to Tokyo. Costa said these will be the only two sailings open to international guests.