Offering it what it calls the most inclusive luxury experience, Regent will up its premium deployment mix come 2019, as premium-priced itineraries will account for 73 percent of cruises, compared to 69 percent this year.
Pricing on premium itineraries is expected to be 40 percent higher, the line said, in an investor presentation given by Jason Montague, president and CEO, Regent Seven Seas Cruises.
How does the brand describe itself? "Dominant, award-winning luxury cruise operator offering most inclusive luxury experience at industry's highest pricing."
The brand has embraced a transparent pricing strategy, improving its booked position while increasing capacity by 40 percent.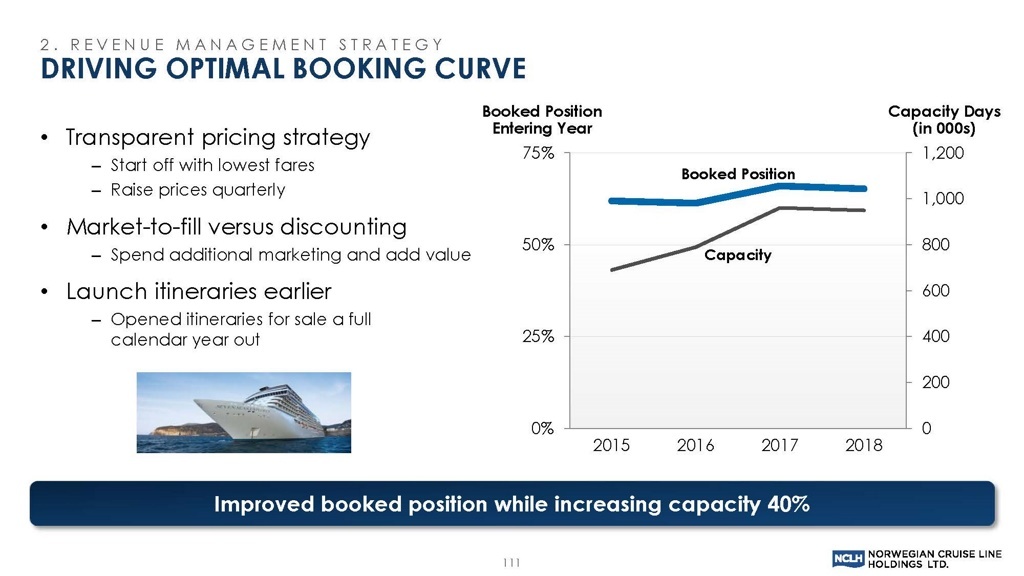 That pricing strategy is simple, with the lowest fares available when bookings open. The Miami-based cruise line then raises prices on a quarterly basis.
A freshened marketing strategy has seen Regent partner with Epsilon, a big data firm, for detailed and extensive data mining for direct mail campaigns.
On the web, the brand reported a 15 percent increase in web traffic in 2017, and an 80 percent increase in website-generated leads.
Fifty-eight percent of Regent guests were repeat passengers in 2017. The company said it is expecting a record 2018, with record gross revenue and pricing expected.