The Norwegian Sun sailed out of Port Canaveral on in its inaugural voyage to Havana, Cuba, on Monday.
Fresh out of dry dock enhancement, Norwegian Sun returned to Port Canaveral to begin her homeport summer 2018 sailing season, according to a statement. The ship will homeport at Terminal 10, which saw a recent $35 million renovation.
The new Norwegian Cruise Line sailing options — four-night itinerary to Havana, Cuba and Key West a three-night itinerary to the Bahamas — marks the first time a homeported cruise ship has sailed from Port Canaveral to Cuba.
"We are excited to welcome back Norwegian Sun to Port Canaveral for these new voyages to Havana, Cuba," said Port CEO Captain John Murray. "We're proud of our partnership with Norwegian Cruise Lines and pleased to be hosting these new sailing opportunities for cruise guests this summer season."
"Port Canaveral was the ideal location to offer our guests a value-rich on-board experience and exciting action-packed ports-of-call, including an overnight call in Havana, Cuba," said Andy Stuart, president and chief executive officer for Norwegian Cruise Line.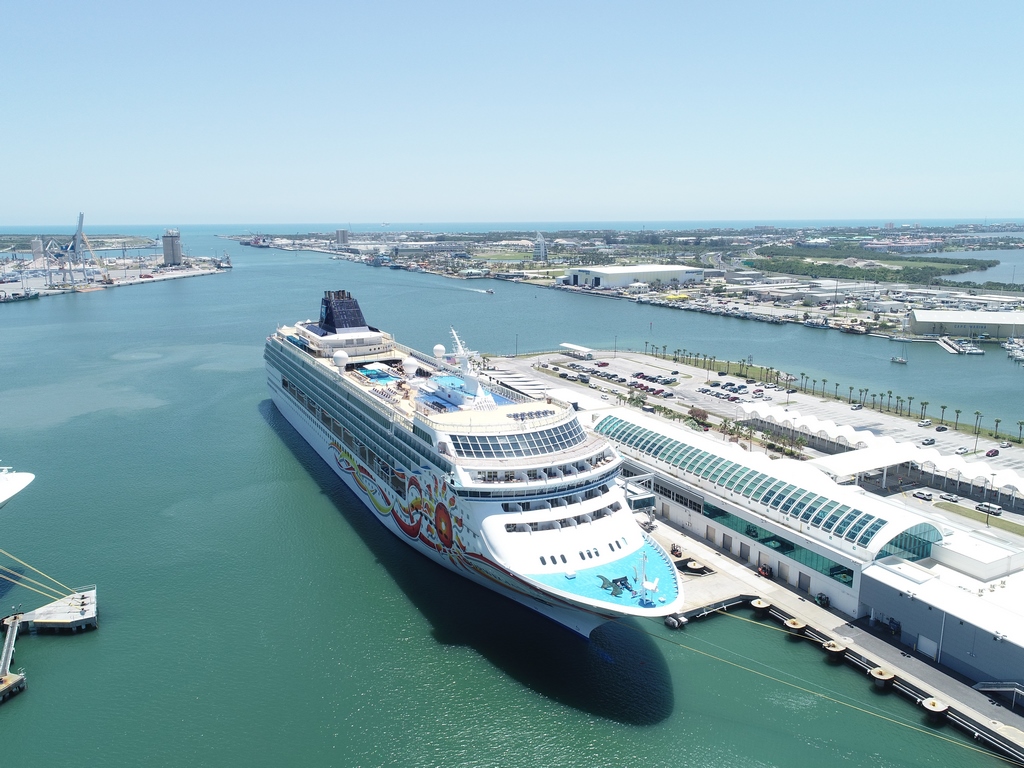 Aboard the Norwegian Sun, Captain Teo Grbic was presented with a plaque welcoming the ship's return to Port Canaveral. The plaque was presented by Capt. John Murray and Canaveral Port Authority Chairman Wayne Justice.
"We are honored that Norwegian Cruise Line has selected Port Canaveral to offer cruises to Havana, Cuba and excited for the traveling community that this new destination is now available," said Canaveral Port Authority Chairman Wayne Justice. "Today's embarkation to Cuba validates the Port's ongoing investments in state-of-the-art facilities and continuous improvement in cruise operations, earning the confidence of some of the world's most successful cruise brands."
Norwegian Sun's four-day cruise to Cuba will depart Port Canaveral each Monday and features a call on Key West and an overnight stay in Havana, returning to Port Canaveral each Friday.
Norwegian Sun's three-day cruise to the Bahamas departs Port Canaveral each Friday and features calls in Nassau and Great Stirrup Cay, Norwegian's private island beach with recently enhanced food and beverage outlets, cabanas and underwater snorkeling.