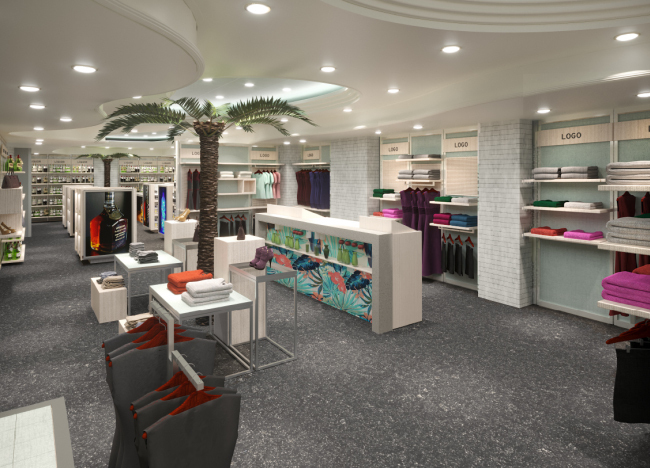 Carnival Cruise Line today announced the launch of a new duty free store available on Carnival Spirit, starting on June 25.
Today's news is the result of a new partnership between Carnival and Heinemann Asia Pacific, a subsidiary of Gebr. Heinemann. The partnership will deliver a mix of local and global brands such as Seafolly, Quay Australia, Swarovski, Swatch, Lacoste and Clinique to Carnival's Australian guests, the company said.
Carnival and Heinemann already collaborate for retail spaces onboard the Carnival Fantasy, Carnival Liberty and Carnival Ecstasy.
"We are thrilled to embark on this new partnership with Carnival Cruise Line, especially at such an exciting time in the cruising market," said Marvin von Plato, CEO of Heinemann Asia Pacific. "Combining our retail and logistics management experience with our expertise in the Australian market, we look forward to providing a world-class shopping experience on-board for Carnival guests."
"We're pleased to continue our excellent relationship with Gebr. Heinemann with this enhancement of the retail experience aboard Carnival Spirit following its extensive dry dock," added William Butler, Carnival's Vice President of Retail Services. "The retail experience at Carnival continues to evolve with sought-after brands and exciting new spaces and we're delighted to work with Gebr. Heinemann in providing our guests with the widest variety of retail choices at sea," he added.