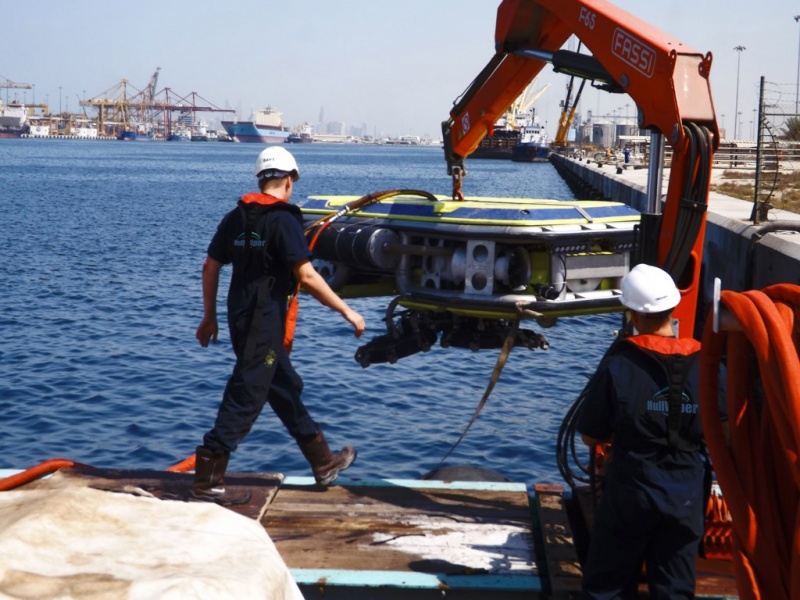 The Port of Townsville has granted permission for K-ROV to operate HullWiper's underwater hull cleaning technology within its waters, according to a statement
The Remotely Operated Vehicle (ROV) will provide cost-efficient and eco-friendly hull cleaning services for all kinds of vessels calling at Townsville, the company said.
HullWiper complies with the strict biofouling management standards*the country has implemented to counter the spread of invasive marine species, and provides vessel and cruise ship owners/operators with an eco-friendly solution that enables them to reap the benefits of a clean hull while meeting those legal requirements, HullWiper said, in a statement.
The system uses adjustable seawater jets under variable pressure as the cleaning medium, instead of brushes or abrasives, to minimize the risk of damage to expensive anti-fouling coatings. Unlike traditional methods, HullWiper does not discharge removed residues and harmful materials into the sea. Instead, it collects them with a unique onboard filter which also reduces the risk of cross-pollination of waters with alien species.
"Townsville is located at the centre of the Great Barrier Reef, an area of considerable ecological sensitivity and the first line of defence against unwelcome foreign species," said Simon Doran, HullWiper's Managing Director. "Our ROV captures marine fouling on a ship's hull for ecologically-approved disposal onshore, in line with local and regional environmental regulations."
Launched in Dubai in December 2013, HullWiper now operates in ports in Sweden, Singapore, Spain, Netherlands, Norway, Egypt, United Arab Emirates and – on an ad hoc basis – at key locations across the Middle East.