The Port of Sokcho in South Korea welcomed the Costa Serena on May 11, as the ship become the largest vessel ever to call on the port.
The port has been upgrading its facilities to handle larger ships, and is also expecting a call from the Costa Fortuna this September. The ultimate goal is to have the Quantum of the Seas call in 2019, a spokesperson said.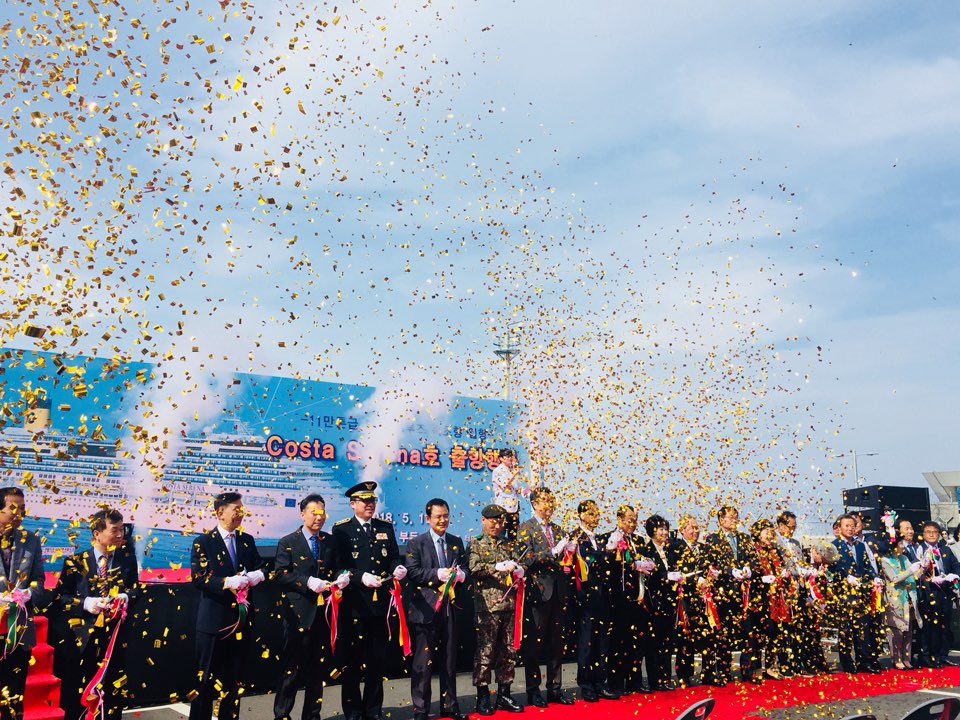 In order to celebrate the inaugural call of Costa Serena, the port arranged an event pierside, inviting the captain of the ship, local governor and other VIP guests.
The ship sailed from Sokcho with calls scheduled at Vladivostok, Muroran, Hakodate and Busan.