Celebrity Cruises has unveiled The Spa on the Celebrity Edge with more than 22,000 square feet of space.
The company said The Spa was inspired by nature, and masterfully designed by world-renowned designer Kelly Hoppen, MBE, and features an "ahh-inspiring assortment of treatments in collaboration with industry-leading partners."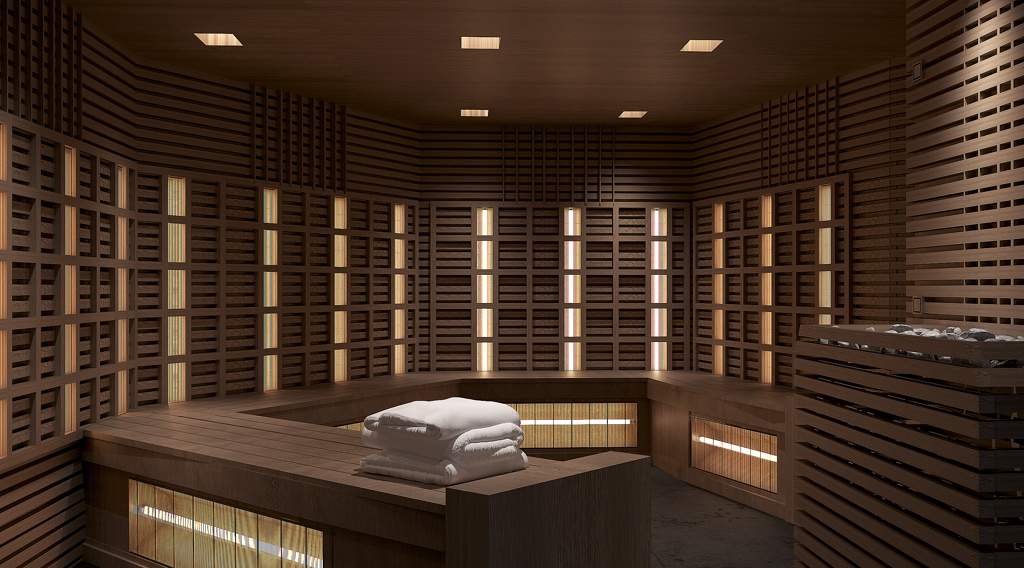 "Our aspiration for The Spa was the same aspiration we have for Celebrity Edge – to provide our guests with a deeper and more profound connection to the sea," said Lisa Lutoff-Perlo, President and CEO, Celebrity Cruises. "To start the revolution in relaxation, we turned once again to the visionary Kelly Hoppen to completely transform the spa experience and develop an atmosphere that envelops you in luxury and soothes your soul from the moment you walk in."
Celebrity collaborated with Hoppen, who brought her warm opulence to Celebrity Edge's accommodations, including the suites and The Retreat, the company said.
"The spa has always been a sacred space to me; as a young girl, I always dreamt of designing my very own spa and Celebrity Edge proved to be the perfect outlet for living out my dreams," said Hoppen. "A spa is a place where one goes to relax and be pampered, so for me The Spa had to be neutral in palette and complementary lighting, evoking a sense of calmness. Every aspect of the design is meaningful to me; from the dramatic crystal installation – which was inspired by the qualities that crystals have had on my life – to the imposing and dramatic, yet Zen sculpture acting as a reception desk."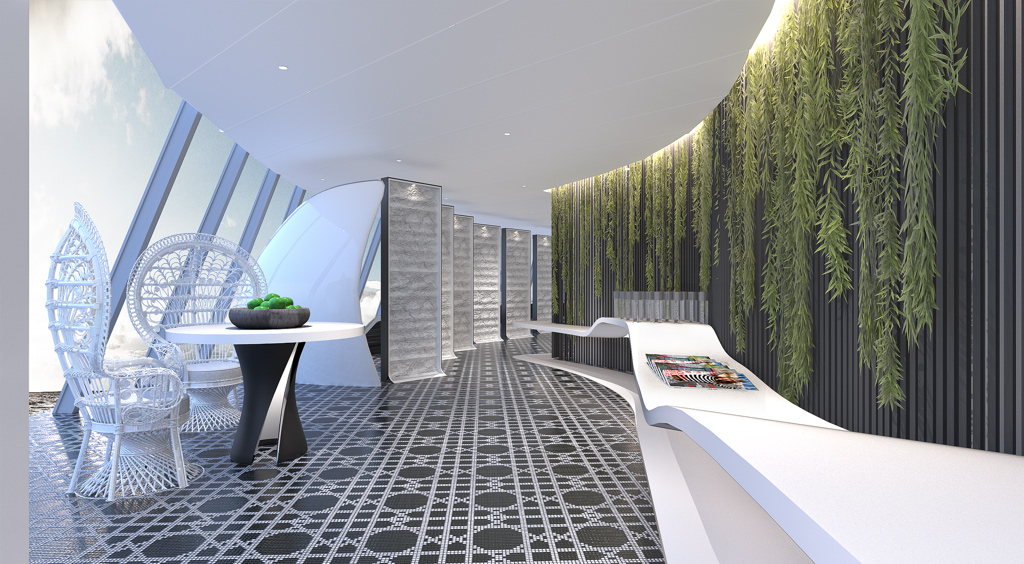 Celebrity infused natural elements into the experience at The Spa through an original concept called SEA – inspired by the Sea, Earth, and the Air – which "transcends the design of The Spa and treatments."
"SEA unites every experience throughout the wellness journey," the company said. "Bespoke blended essences fill the air, kickstarting the path to total bliss. The Relaxation Lounge surrounds guests in a Zen-like ambiance, clearing their mind before their treatments begin. And every treatment starts with a unique welcome ritual to prepare one's mind, body, and spirit for the pure, unadulterated pampering to follow."
"As we curated The Spa journey with Celebrity, the inspiration behind this revolutionary concept was to connect guests with nature while delivering distinctive sensory experiences, uncompromising service, and a wealth of new wellness choices that are exclusive at sea," said Glenn Fusfield, President and CEO, One Spa World, LLC. "We've created a concept that not only evolves spa and wellness but sets the new standard."