Regent's $125 million refurbishment program is now completed following a 20-day drydocking for the Seven Seas Mariner at Chantier Naval de Marseille.
The ship has emerged with new culinary options, new suites and renewed interior spaces, the company said, as well as numerous technical updates.
"I'm constantly amazed by the attention to detail that goes into our ships, and the newly refurbished Seven Seas Mariner is no different, from the luxurious décor down to the intricate design elements," said Jason Montague, president and chief executive officer for Regent Seven Seas Cruises. "With the culmination of our fleet-wide refurbishment program, and with the construction of Seven Seas Splendor underway, we are perfecting luxury and indeed have the most luxurious fleet at sea."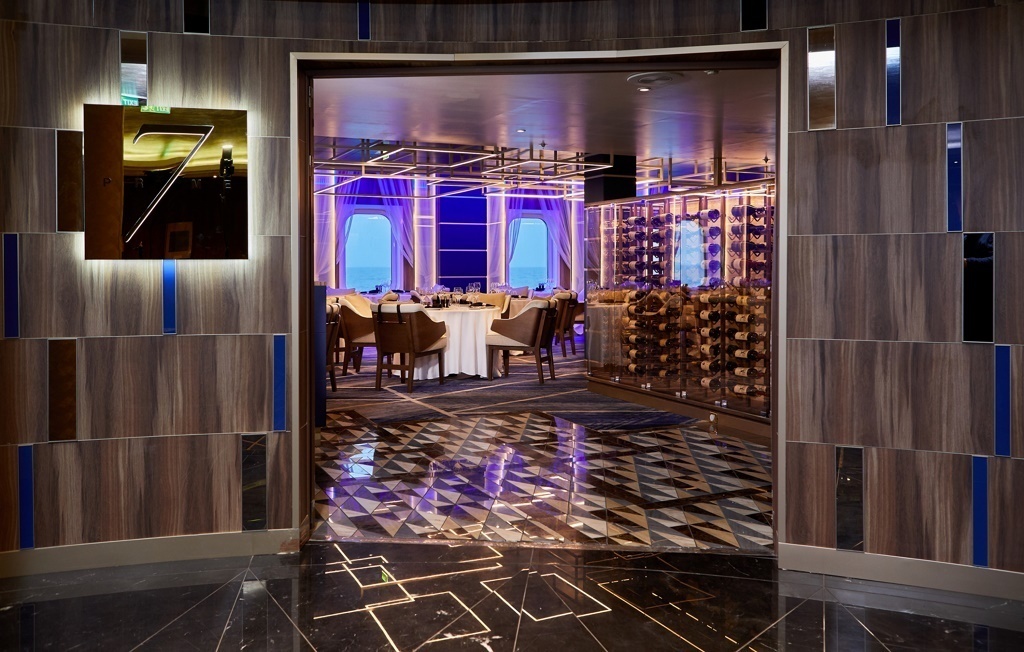 All restaurants onboard Seven Seas Mariner received a redesign with enhanced art and décor, the company said.
The newly updated steakhouse on Seven Seas Mariner, Prime 7, is now uniqueto Regent's fleet, with unique, rectangular light fixtures that are reminiscent of a sculpture across the ceiling, and cream-colored, pillow-backed chairs contrasted by sapphire walls and wood finishes
Compass Rose is now completely reimagined, with a popular menu offering guests a high level of personal customization and choice, as well as a new look with grand crystal chandeliers, rich wooden accents and celestial blue furnishings.
Replacing Signatures is Chartreuse.
The Seven Seas Mariner's pool deck also received a comprehensive redesign, with a new open layout and teak flooring throughout. The centerpiece is a new mosaic-tiled pool.
Inside, all public spaces received new carpeting, art, furniture and décor, creating a new look throughout the ship. The Reception area, featuring new marble desks and original gold leaf accented artwork by Atlanta-based artist Tom Swanston.
The completely remodeled and relocated library provides a new look, while the previous library space makes way for expanded seating at Coffee Connection.
Outside on deck 6, there is all new teak decking and new sun loungers.
In addition, the company refreshed all suites aboard with new beds, furniture and more.