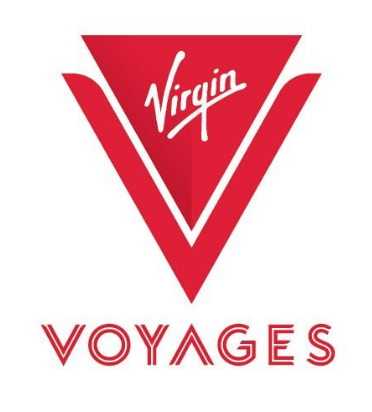 Florida Governor Rick Scott today announced that Virgin Voyages has selected Plantation for its new headquarters, which will create 300 new jobs.
The company will also invest $15.9 million in the local community, according to a statement.
Governor Scott said, "I am proud to announce that Virgin Voyages has selected Florida to locate their new headquarters, which will create more than 300 new jobs for families in South Florida. As a top tourism destination, the gateway to Latin America and one of the most business-friendly states, Florida is the best place for Virgin Voyages' new headquarters."
Thomas McAlpin, President and CEO of Virgin Voyages said, "Virgin brands have a long history of raising the bar in every industry we enter. We are proud to bring that mindset to the South Florida community and introduce new jobs and business opportunities to the area."
Richard Branson, founder of Virgin said, "We basically decided, 'Let's have a blank sheet of paper, let's create the kind of voyage company that we would like to go on,' and that's what we've done."
Virgin Voyages will be hiring a range of roles in different departments from Finance to Customer Care, according to the statement.
Peter Antonacci, CEO of Enterprise Florida, Inc., said, "Broward County is the ideal location for Virgin to launch its new cruise line Virgin Voyages. Enterprise Florida's Board of Directors are enthusiastic that Florida won this exciting new project."
VISIT FLORIDA President & CEO Ken Lawson said, "Virgin Voyages decision to open headquarters in South Florida is fantastic news for tourism in our state. At VISIT FLORIDA, we are marketing the diversity and beauty of our state to the rest of the world. By creating more opportunities for travelers from around the world to experience Florida, Virgin Voyages is helping us make Florida the number one global destination, and I look forward to their continued success."
Cissy Proctor, Executive Director of the Florida Department of Economic Opportunity, said, "Congratulations to Virgin Voyages on locating their new headquarters in the Sunshine State. South Florida is an excellent choice for growing a company, with its strong business community and robust workforce. We look forward to your success."
Bob Swindell, President and CEO of the Greater Fort Lauderdale Alliance said, "Congratulations Virgin Voyages, we are thrilled to be home to a company with the great potential to reinvent the cruise industry under the iconic Virgin flag."
Mayor Diane Veltri Bendekovic of the City of Plantation said, "Plantation has a long reputation as a location of choice for game-changing companies like Virgin Voyages. We look forward to their success and are proud to be home to the newest Virgin brand.
Mayor Beam Furr of Broward County said, "We're glad that Virgin Voyages and other major global companies continue to choose Broward County for their headquarters operations. We look forward to the company's continued growth as part of an important targeted industry for our community."