Saga Cruises has updated its livery, reverting to its traditional yellow funnel as seen above on the Saga Sapphire. The funnel was re-painted during a recent refit on the 1982-built ship.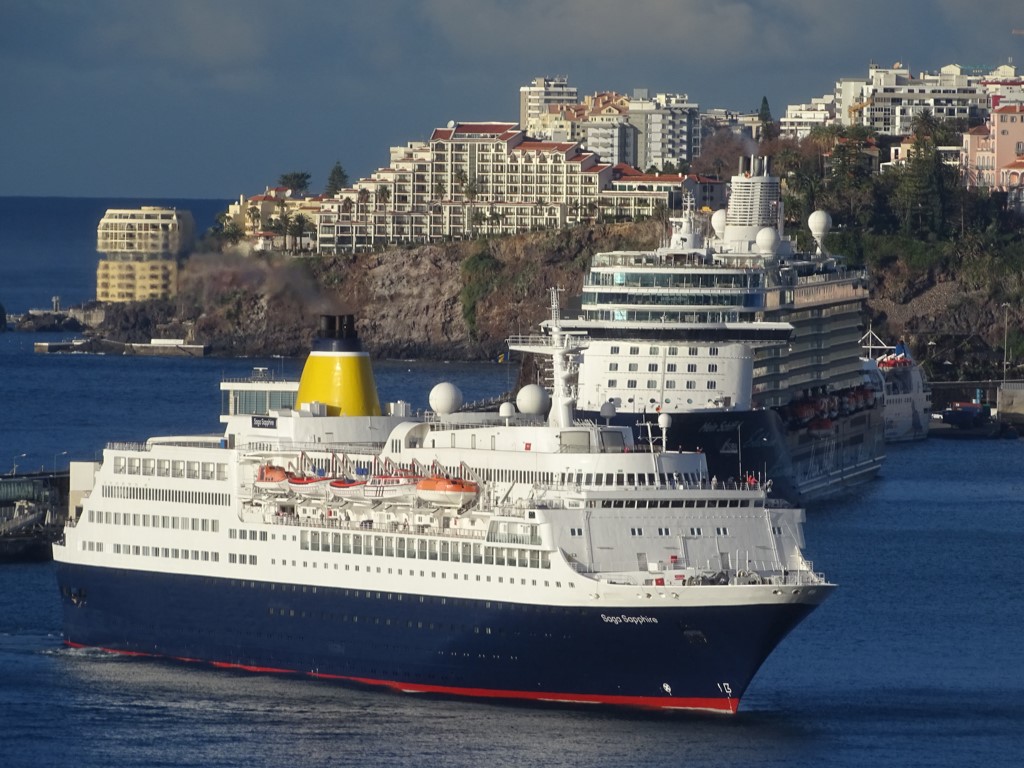 Saga had moved away from its traditional yellow scheme in recent years, opting for a light blue scheme on both of its ships.
Now, with two newbuilds on the way sporting the yellow, Saga has reverted to its traditional look on the Sapphire.