The 12th China Cruise Shipping Conference and International Expo continued on Tuesday in Sanya with a full conference program, focusing on shipbuilding, tailoring the product to the local consumer, the supply chain, human resources, port development and more.
Tuesday Notebook: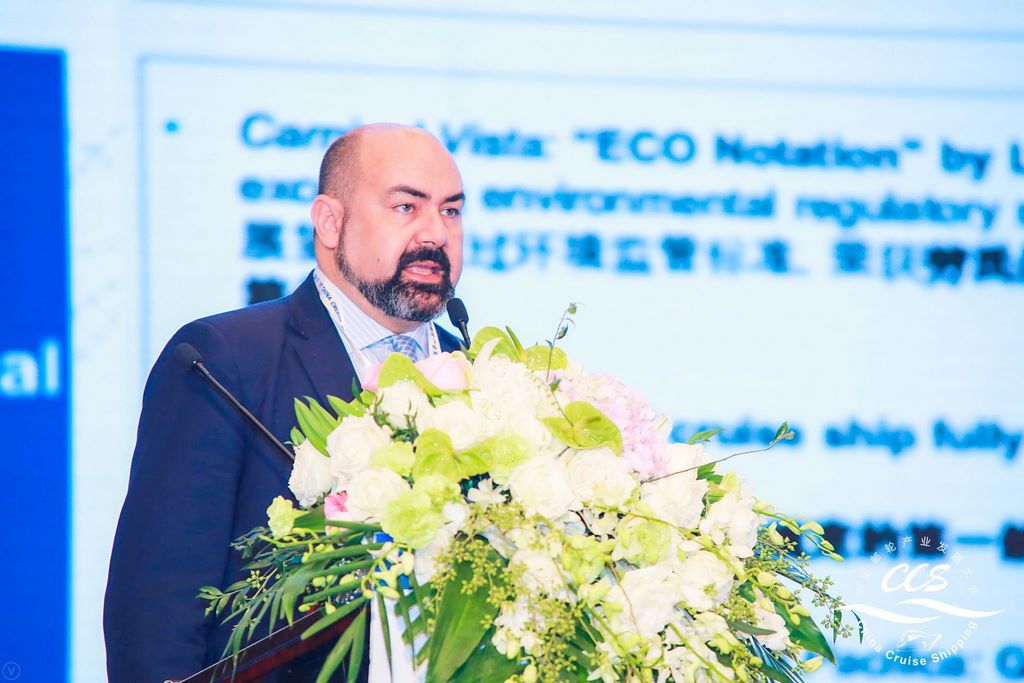 Fabrizio Ferri, CEO China, Fincantieri said it's key to have a rock solid supply chain in the world of cruise ship building.
That has led to the shipyard group's deal in China to build a so-called industrial park in Shanghai, where Fincantieri will encourage its supplier network to enter the local market.
This will not only support the company's joint venture with Carnival Corporation and China State Shipbuilding Corporation (CSSC), but also allow European suppliers an opportunity to enter the Chinese market.
—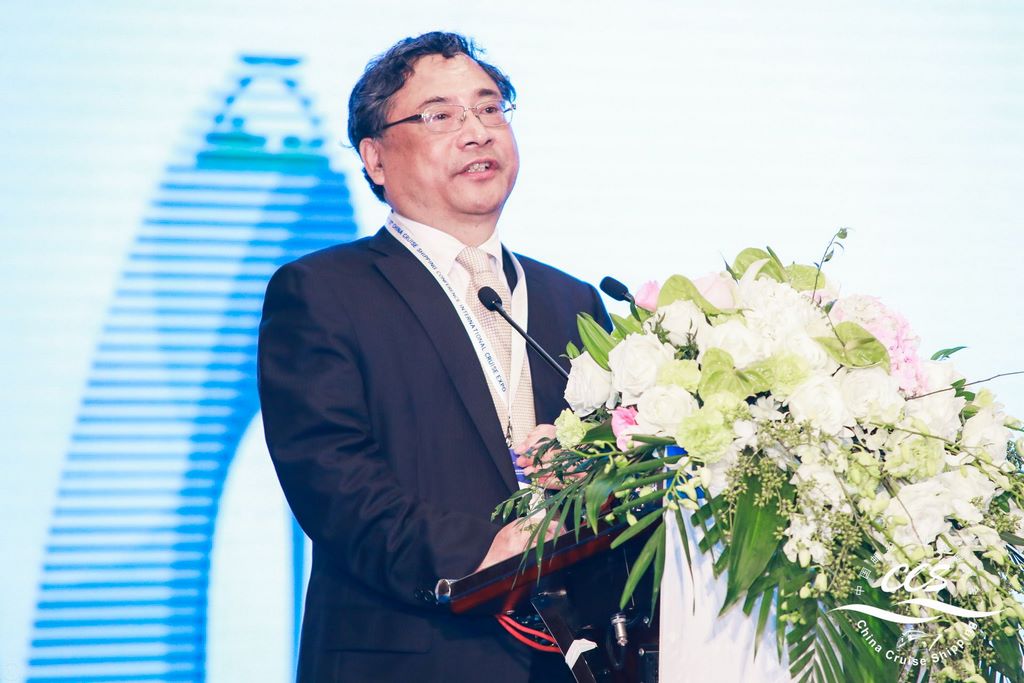 "We are working with Fincantieri. They are in charge of the construction (of the ships) and are sending a large team of experts to China," said Zhaoben Zhang, vice chairman, CSSC.
"After that, we are working with Carnival (Corporation) as partners, as co-owners. Our joint venture will be operated by Carnival , this is the business model.
"We are working to replicate the technology of the Western world and to localize it," Zhang said.
—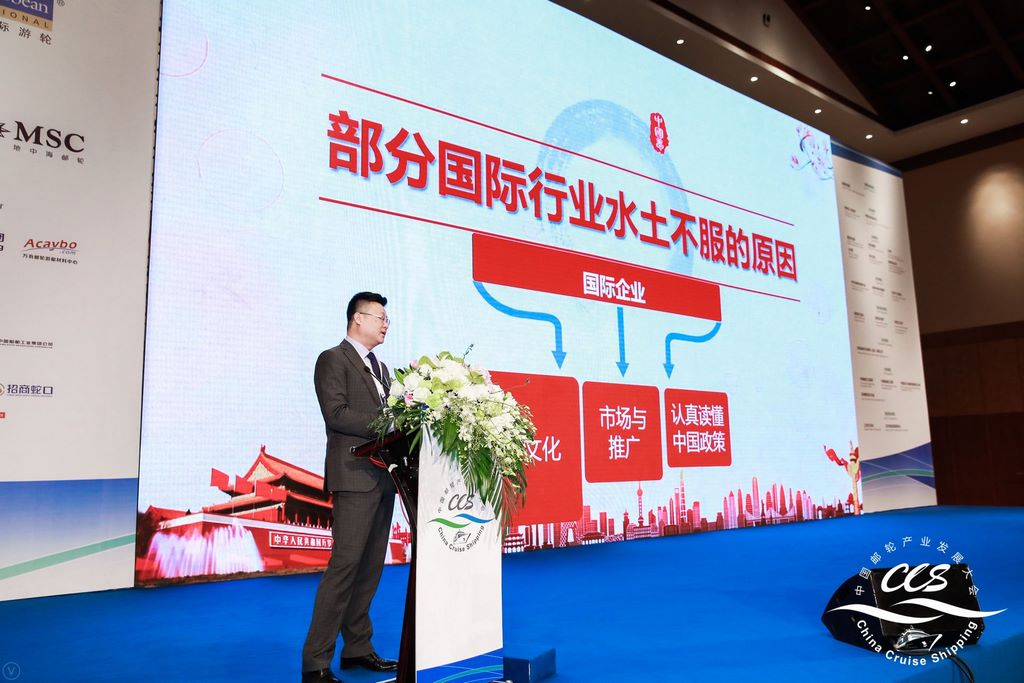 "The Chinese cruise industry is at a strategic bottleneck," said Yi Sun, board member, On the Coast of Electric Energy Technology, which is involved in various cruise projects ranging from consulting to shorepower.
"There is a very simple product mix. Many international companies are here but their products are similar. The only difference is the names," Sun continued. "Customers do not recognize the difference between the companies even when onboard. The products and itineraries are similar and the price war is everywhere."
Sun said most cruise companies were offering an international product with a Chinese flair, which will not help the market grow in the long-term.
"Imposing the European lifestyle onto the Chinese consumer will result in failure," he noted.
—
"Your supply chain is critical, and the robustness of it is critical," commented Paul R. Nichols, lead specialist marine, Lloyd's Register.
He said the main challenge for shipbuilding in China is the fact the world is watching.
"If the first one or two come out and are not as good as they should be or are delayed or late, people will lose confidence," he added.
—
For a newbuild cruise ship, a set of key suppliers is critical, accounting for up to 80 percent of the newbuilding process, said Eero Makinen, advisor to Meyer Werft.
"The critical role of specialized suppliers is not fully understood and will likely be appreciated only through trial and error," noted Makinen, talking about the potential to build cruise ships in China.
Makinen said that previous China events had been "positive without limits but today the situation is somewhat different."
—
China is not a new market for ABB, said Marcus Hogblom, vice president of global sales for cruise. Not only does the company have 250 marine staff in China, it has production and service staff in the market for any needs that may arise.
He said that many cruise ships that are being currently under construction feature ABB generators that were manufactured in a Chinese factory.
"We can service ships remotely, locally, or abroad," said Hogblom.
—
"Chinese cruise companies will be ordering cruise ships overseas," said Paul Ho, head of China practice, Ince & Co., a maritime law firm.
Ho said the firm is representing a Chinese firm that is currently in negotiations with a European shipyard on a cruise order.
Ince & Co. represents various Chinese yards, and Ho said there was no shortage of activity in potential cruise projects.
—
The 13th China Cruise Shipping venue and date will be announced in early 2018, with an event expected at a major Chinese homeport in October.
—
For insight and in-depth analysis of the Chinese cruise market, download the 2018 China Market Report.
About the 2018 China Market Report
The 2018 China Market Report by Cruise Industry News is the only resource covering the future trajectory of the Chinese and Asia-Pacific cruise industry, presenting the past, present and future in a concise 95-plus page PDF download.
It is the only forward looking and independently-researched data available on the Chinese cruise market.
Cruise Industry News profiles all the major cruise lines operating in Asia, from Carnival Corporation to Royal Caribbean and local operators.
In addition, there are discussions with leading Chinese travel agents about the charter model and pricing trends, port news and updates from across the region, and a look at the fleet of ships in Asia through 2027.
There is also exclusive analysis and statistics of the Asia-Pacific market going back to 1998 and supply projections through 2027, in addition to a break-down of Asia-Pacific and China by operator and market capacity. Click here to learn more.