"Our bookings for 2018 are currently 69 percent higher than they were for 2017 at the same time," said Torstein Hagen, chairman and founder of Viking Cruises.
"We are selling extremely well. One of our problems is that it is a large extent past passengers, so it's not so easy for newcomers to experience the product. But if we continue to build they will come, I'm sure."
The company is closing out a strong 2017, with two ocean ships joining the fleet, making it four 930-passenger vessels, and 64 river ships.
"We have a great product at a very competitive price," Hagen said.
A fifth ship, the Viking Orion, joins the Viking Ocean Cruises fleet in 2018, and at least three more are set to follow. The Orion will mark the company's debut into the Alaska market in summer 2019.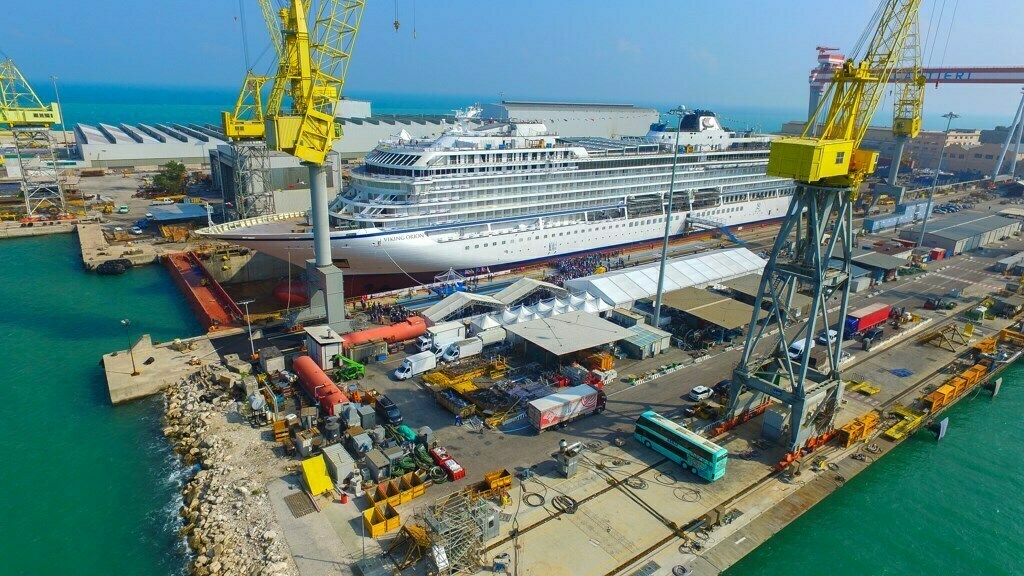 The line is an on aggressive growth trek in the cruise industry since taking delivery of the Viking Star in 2015. By 2023, with eight ships in service, the company will have an estimated market capacity of at least 230,000 passengers, according to Cruise Industry News data.
Hagen was speaking aboard the new Viking Sky earlier this month, docked at Manhattan's Pier 88. He had flown in a day prior with his executive team from Ancona, fresh off the shakedown cruise from the just-delivered Viking Sun.
Traditional Product

"We have grown at a compounded rate of 27 percent per annum since 2012. It has been phenomenal growth for us as a company," Hagen said.
When he started eyeing the ocean business again, Hagen said that he felt many of the existing players had lost their way.
"They make a lot of money, there is nothing wrong with that, but when it comes to the company I used to know, Royal Viking Line, it was a company oriented at destinations and taking people to places to experience geography, culture and history," Hagen said.
He also took aim at the many detractors on a river cruise line being successful on a much grander scale in the ocean business.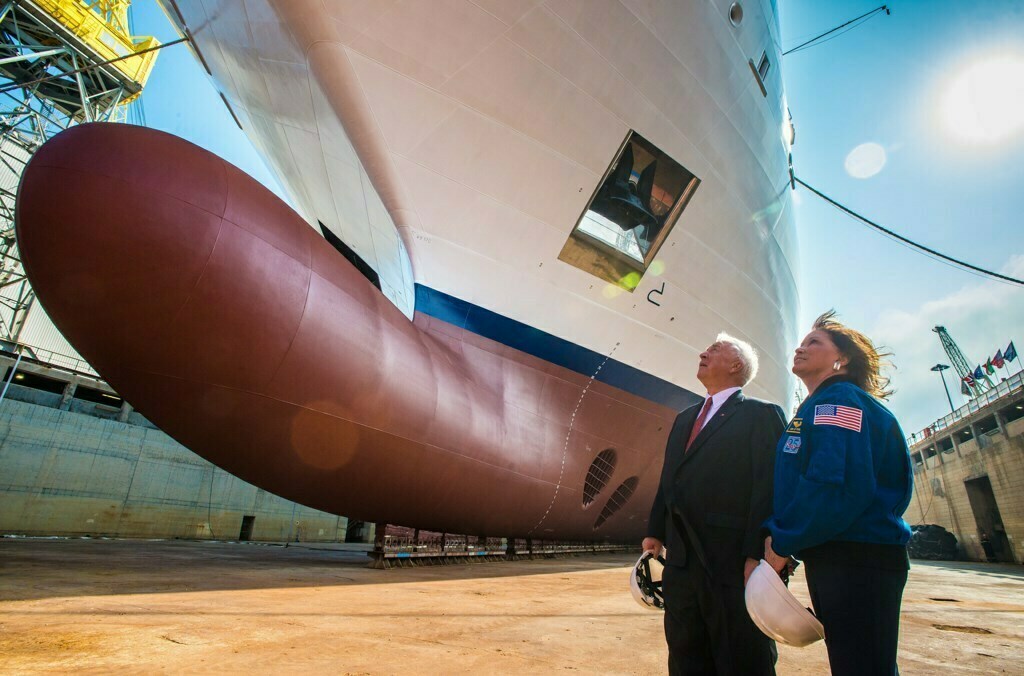 "When we announced this in 2013, there were many people that said, 'Look at them they are a tiny river cruise line, what the hell do they know about ocean cruises? They won't be able to build it. They won't be able to finance it. Heck, if they managed to finance it, they won't be able to operate it. And if they operate it, they won't be able to fill it."
Standing aboard the Viking Sky, Hagen set the record straight: "We have four ships delivered and if you are looking for changes from ship one onwards, they are all the same. My philosophy is if you got it right the first time why mess around."
Passengers
Sourcing primarily from the U.S. market, Viking's passengers are 55 and older, with no guests under the age of 18 allowed aboard.
The near-all-inclusive product includes beer and wine at lunch and dinner, one shore excursion per port and free internet. Port fees are also included in the cruise ticket price.
"You see how many (other companies) add on port tax, it's partly to cheat the travel agent out of commission. We were the first cruise line to abandon all non-commissionable fees," Hagen stated.
"We don't like to nickel and dime people. Typically if people spend $2,000 on a cruise, very often you hear they also spent $2,000 aboard. With us, everything is included."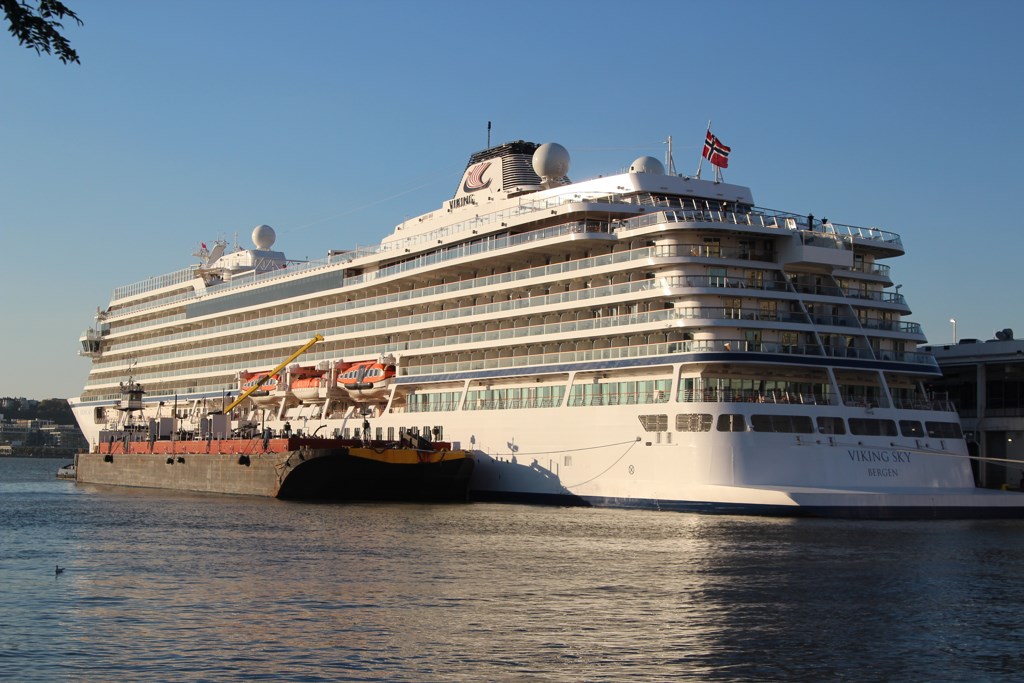 Hagen said there was an understated elegance to the ships, which offer a very Scandinavian feel, and said he likes to use the word quiet to describe them.
The company has been successful due to a high repeat customer rate, along with being able to build off an existing river organization. The line's crew retention rate is around 97 percent.
Four more ships will join the Viking fleet between 2018 and 2022. The company also ordered an additional seven river ships in late 2017 to join its river operation by 2019. In the river market, the line estimates it has a 50 percent share of U.S.-passenger sourcing.