Coral Expeditions is pushing up capacity significantly with a new 120-passenger expedition ship set to enter service in the second quarter of 2019.
The new addition will be bigger than the line's trio of small ships, but will fit right in, offering a unique experience and Australian ambiance aboard, according to Paul Chacko, managing director.
"We have pent up demand from additional clientele," he told Cruise Industry News. "We have been running full on our core itineraries for a while."
The company's mainstay product offering has been expedition voyages to areas such as the Great Barrier Reef, the Kimberly, a growing Tasmania program and an evolving Papua New Guinea deployment.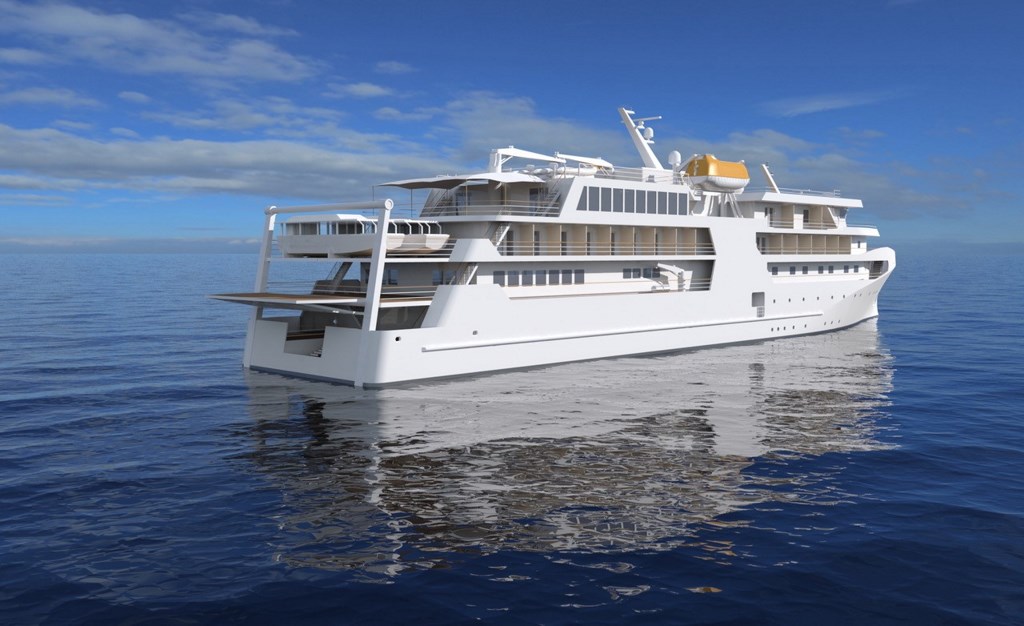 Kallang Capital Holdings took over ownership in 2014 and Chacko said plans had been underway since late 2015 to expand with new tonnage.
"We operate, manage, crew and maintain our own vessels, so with our strong maritime and engineering team in-house, we had a very clear sense of what we wanted right from the beginning," said Chacko.
Signing the contract with VARD in September, Chacko said the company talked to a handful of shipyards.
"We knew the ones that would be able build the ship we wanted; we didn't go through a tender process with dozens of yards," he said. Technical discussions took some six months, with numerous face-to-face sit downs, and yard representatives spending time on the company's ships.
Among the unique features on the shallow-drafted newbuild will be the line's tendering system, which allows it to land all passengers within 20 minutes. Using hydraulic lifts, tenders are lifted out of the water to make boarding efficient, with no steps.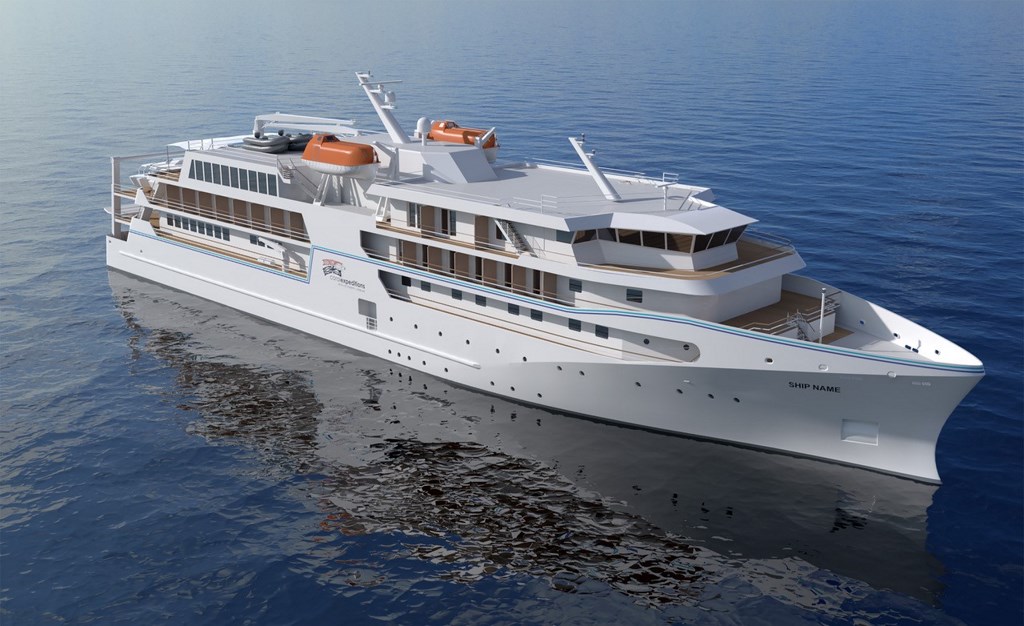 In addition, most staterooms will have private balconies and the line's open-bridge policy will be enhanced with an observation area built into the ship's bridge.
Coral will be managing the newbuilding process directly. Chacko said the line's last newbuilding project was also managed in house.
VARD is expected to cut steel before year's end, with a ship delivery scheduled from its shipyard in Vietnam in early 2019. There is an option for a second ship which the company intends to pick up.
"Over time we will transition to a newer fleet," said Chacko.
The early 2019 date comes in at the start of the expedition new-ship delivery boom.
"I hope that the newbuild volumes will be prudent and backed by solid evidence of demand versus purely speculative building," Chacko noted.
Demand is there for Coral Expeditions, with a 12- to 18-month booking window and massive deployment opportunity with Australia's coast line (the ships are Australian flagged).
Passenger sourcing is primarily repeat business and word-of-mouth, but the line is starting to venture out, recently appointing a sales agent in the U.S.
"A couple of years ago there was no website, it was all offline bookings," Chacko said. "We will not change the character of the organization, keeping in its maritime roots and not becoming a marketing firm."