St. Kitts has agreed to partner with Carnival Cruise Line to assist in delivering humanitarian relief supplies to St. Maarten, which was severely impacted by Hurricane Irma, according to a joint statement.
Miami-based Carnival Cruise Line delivered supplies to St. Kitts during a call from the Carnival Fascination, which docked at Port Zante on Saturday.
Among supplies then delivered by boat from St. Kitts to St. Maarten, which suffered extensive damage from the storm, were food, beverages, medical supplies and equipment including essential items such as blankets, batteries and ice. St. Kitts' own relief efforts for neighboring islands began the previous weekend, with water from the St. Kitts Bottling Company being shipped on a vessel to Saba.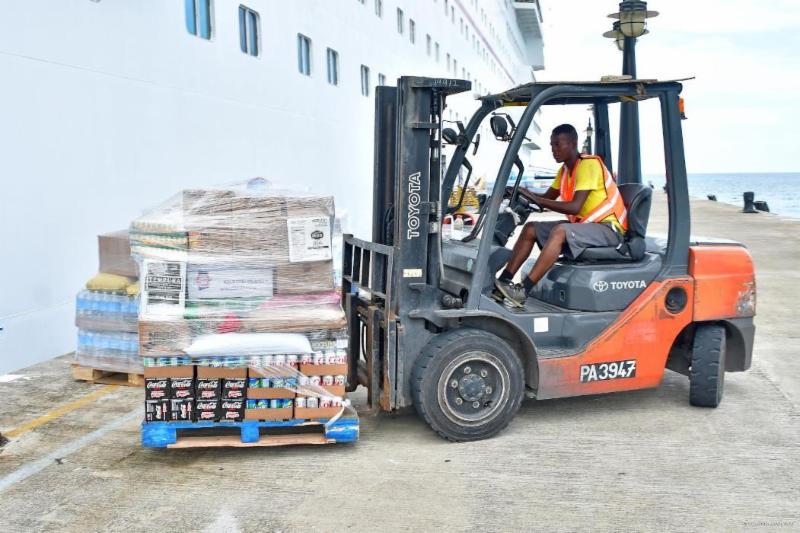 Starting on Thursday, September 21, a donation box will be placed at Port Zante for arriving cruise passengers and local citizens alike to further aid in relief efforts.
"While we are thankful to be relatively unscathed by the storm and resuming normal operations in the Federation of St. Kitts & Nevis, we are also committed to help and support our fellow Caribbean islands in need of emergency assistance," said Minister of Tourism, International Trade, Industry and Commerce the Hon. Mr. Lindsay F.P. Grant. "Please continue to join me in sending thoughts and prayers to everyone who has been affected, particularly to those requiring immediate aid."
"It is wonderful to work with our partner, St. Kitts, to provide relief supplies to those Caribbean islands like St. Maarten that have been severely damaged by Hurricane Irma," said Gustavo Antorcha, Executive Vice President, Guest Shipboard Operations, of Carnival Cruise Line. "In times such as these, it is important that we all join together to help those in need."