The Norwegian Sky arrived back in Miami this morning with hundreds of evacuees from St. Thomas, a Caribbean destination hit hard by Hurricane Irma.
Norwegian Cruise Line was the first of a number of cruise operators to spring into action following Irma, announcing last weekend it would send the empty Sky to St. Thomas to pick up evacuees and drop off supplies.
In total, the ship dropped off 35 pallets of supplies ranging from wood to disposable dishes, the company said.
The efforts were led onboard by Captain Zeljko Jurac and Hotel Director Rohinton Mottahed.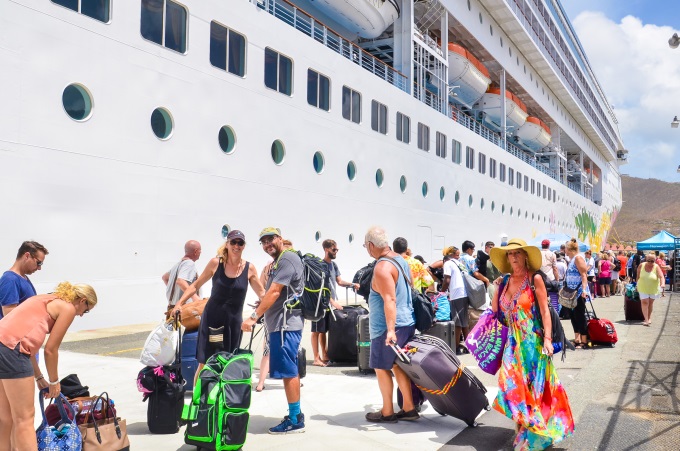 "In our business, we work hard every day to create moments that will become lifelong treasured memories for our guests. But this was an opportunity to do so much more than that, and our company's leadership team, led by Norwegian Cruise Line Holdings President & CEO Frank Del Rio, didn't hesitate for a moment when asked for help. The question wasn't if we could go, but how fast we could get there. In my 30 years of working for Norwegian Cruise Line, it was my proudest moment," commented Andy Stuart, president and CEO, in a blog post on Norwegian's website.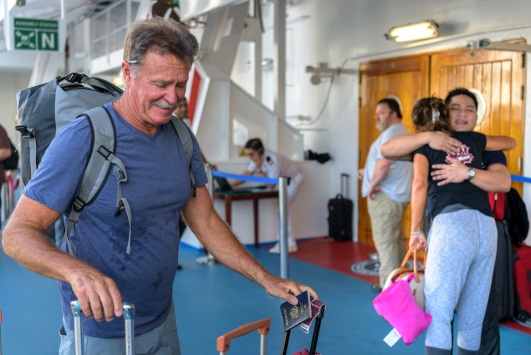 "I was further humbled as I heard more about the efforts of our hard working and dedicated crew members, who spent the 60+ hours of transit time to get to St. Thomas preparing everything they could to gather much needed supplies to offload once we arrived. The carpentry team gathered plywood, tarps, hammers, nails; housekeeping gathered clean sheets and towels; food & beverage spent days making and bagging ice (more than 160 oversized bags!) and providing disposable cutlery and plates; and teams gathered cleaning products and disinfectants. In all, 35 palettes of supplies were offloaded, including nonperishable food, ice, bedding, clothing and more. This also included 15 palettes of personal donations from our crew, with items such as toiletries and clean clothing," Stuart continued.