Carnival Corporation marked the official start of construction for a total of seven cruise ships that will be fully powered by liquefied natural gas (LNG) with today's keel laying of the AIDAnova at Meyer Werft in Germany.
The ship will be delivered to AIDA in late 2018.
n the presence of AIDA President Felix Eichhorn, Bernard Meyer, CEO of Meyer Werft, and Tim Meyer, CEO of Meyer Werft, two trainees named Louisa Tröbner (AIDA Cruises) and Martin de Boer (Meyer Werft) placed the traditional lucky coin under the first of a total of 90 blocks.
AIDA President Felix Eichhorn said: "One of the main tasks AIDA Cruises sets itself is to make cruises sustainable. With AIDAnova and its sister ship, we are sticking to this course with our pioneering work. Thanks to our trailblazing green cruising design, the use of only LNG in the cruise industry will become a reality in 2018."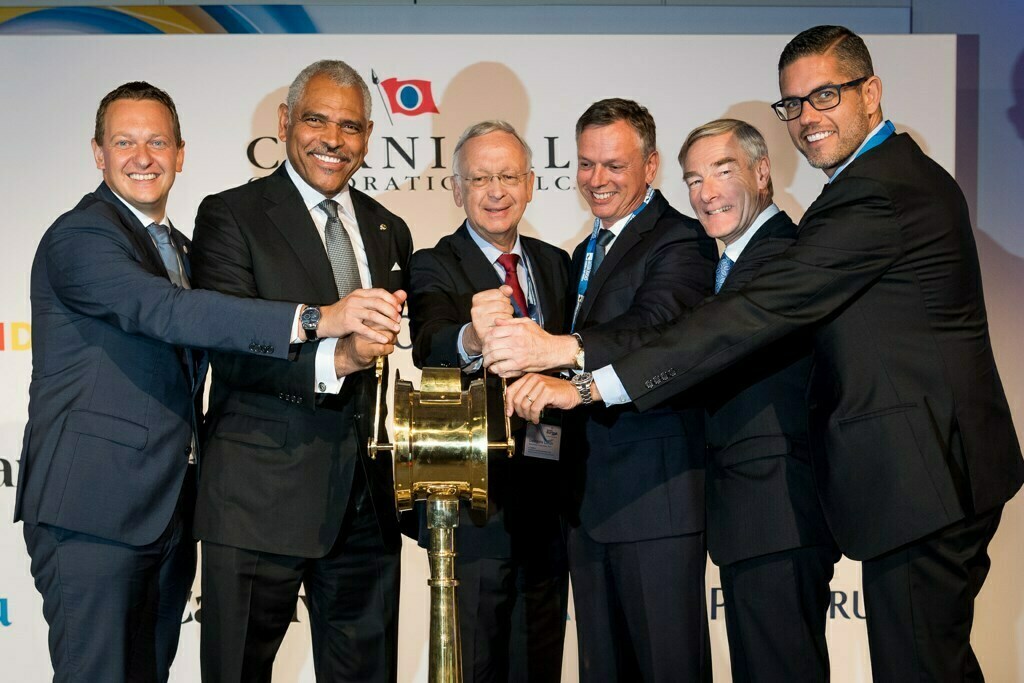 "We thank Carnival Corporation and AIDA Cruises very much for their trust and their pioneering decision to implement LNG technology on board. The corresponding infrastructure is now being developed at numerous ports. Carnival has made a decision benefiting the environment that is highly important for the cruise industry," added Bernard Meyer, CEO of Meyer Werft.
Arnold Donald, president and CEO of Carnival Corporation, together with Bernard Meyer, CEO Meyer Werft, Michael Thamm, CEO Costa Group and Carnival Asia, David Dingle, Chairman Carnival UK (P&O Cruises UK), Neil Palomba, President of Costa Cruises, and Felix Eichhorn, President of AIDA Cruises, – gave the official "full steam ahead" signal, ringing in a new era of the commercial use of low-emission LNG in cruise travel. The seven LNG ships for cruise brands Carnival Cruise Lines, Costa Cruises, Carnival UK, and AIDA Cruises will be built by Meyer Werft in Papenburg (Germany) and Turku (Finland) and commissioned between 2018 and 2022.
In AIDAnova's launch season, the ship will offer trips around the Canary islands.
starting in December 2018. Its twin ship with over 180,000 GT and 2,600 staterooms is set to be commissioned in the spring of 2021. Using LNG prevents almost completely