The expansion of MV Werften is continuing at full steam as the shipyard today broke ground on a massive new building hall that may usher in the next generation of cruise-ship building globally.
Known as complex 11, the new facility will house the panel and section line, and include an area for section outfitting, the yard said. The estimated cost of the facility is 80 million euro.
The symbolic first cut of the spade, carried out by Genting Group's Chairman and CEO Tan Sri Lim Kok Thay, Mecklenburg-Vorpommern's Minister for Economic Affairs Harry Glawe, Rostock's senior mayor Roland Methling and MV Werften Chief Operating Officer Holger Tepper, signaled the beginning of the construction of the new hall 11.
The future shipbuilding complex will be 385 meters long, 99 meters wide and up to 24 meters high.The centerpiece will be a highly productive semi-automatic panel line, one of the most advanced in the world, welding panels of up to 25 x 16 meters, the yard said.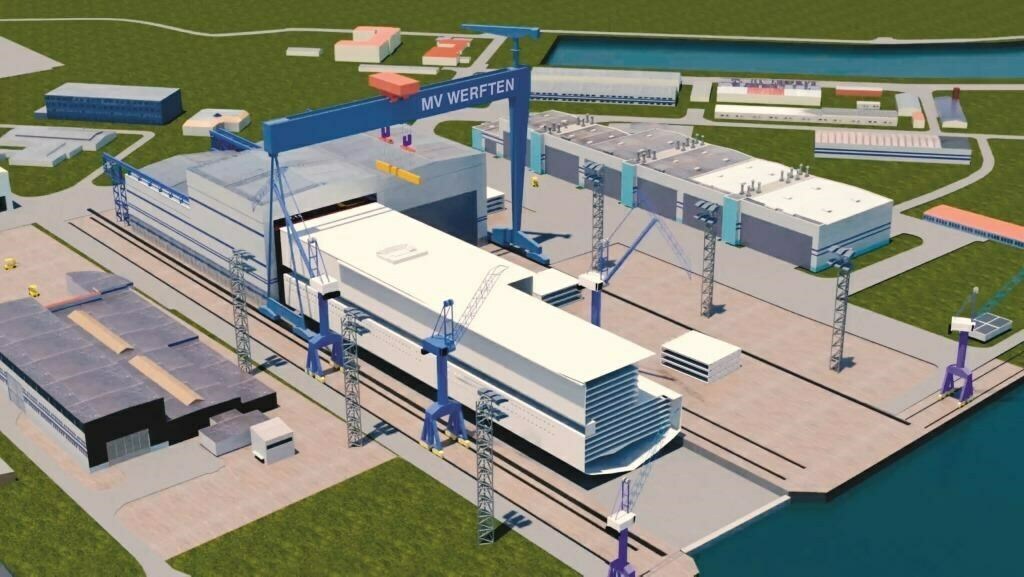 The so called laser-hybrid technique offers high quality standards at less heat production. Besides the panel line, hall 11 will also house a new section building line and a section outfitting line in time for summer 2018.
The Rostock site will then manufacture 80 large sections per ship of the 342-metre long Global-class ships for Star Cruises.
"With these new facilities we will significantly increase the capacity of our steel prefabrication – and thus increase our productivity too," explained Chief Operating Office Holger Tepper in the course of the event. "Around 200 employees will be working in the new hall complex."
In the mid-term, the number of employees at the site will be doubled, rising to a figure of 1,000.
In total, over 100 million euro will be invested in the Rostock yard within the shipbuilding group's comprehensive investment program.