Fincantieri and MSC Cruises today celebrated the float out of MSC Seaview.
The ceremony, held at the Monfalcone shipyard in Italy, officially marked the first time that the vessel has touched water since beginning construction, according to a statement.
MSC Seaview will sail her inaugural 2018 summer season in the Mediterranean, followed by a winter in Brazil for 2018-2019.
"The float out of MSC Seaview is another significant milestone in the expansion of our fleet," said Pierfrancesco Vago, Executive Chairman of MSC Cruises. "She is part of a ten year investment plan that will have already seen the delivery of six new ships by 2020."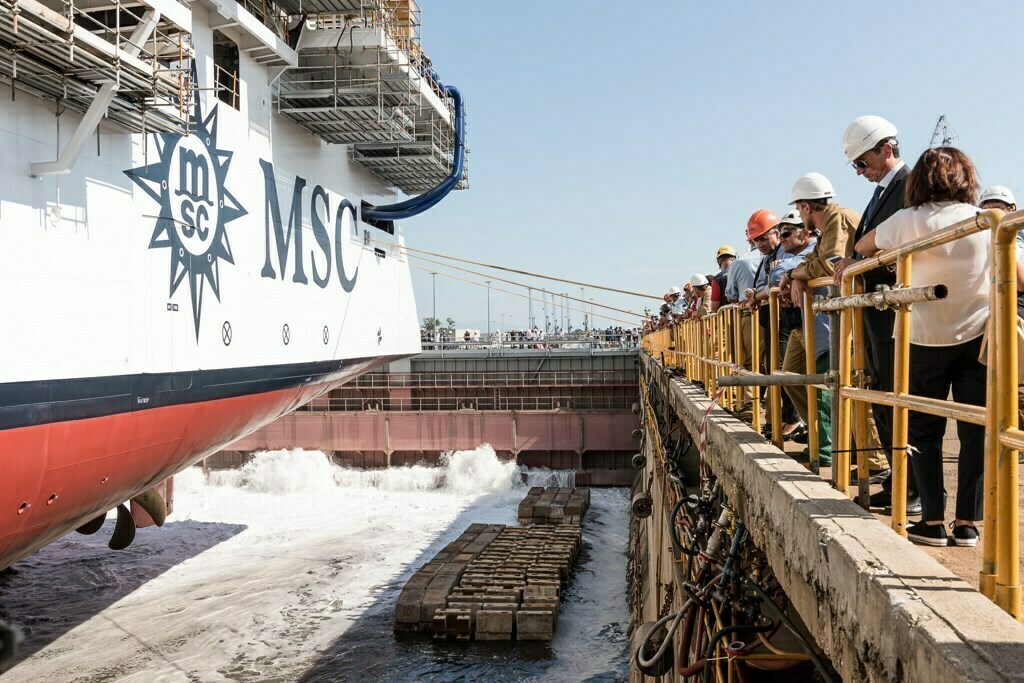 "At MSC Cruises, we are truly leading the way with our ship designs, as each new class of ships that we bring into service is rooted in meeting the needs of travelers of different ages, demographics and holiday desires. With MSC Seaview, in particular, our vision has been inspired by our passion for the sea and we are appealing to guests who are seeking the classic elements of a holiday – sun and sea – taken to the next level with a one-of-a-kind fully immersive and interactive seaside experience even whilst cruising at sea."
"We are already the market leading cruise brand in the Mediterranean and Europe and the deployment of MSC Seaview in this key region will help us further push boundaries by bringing one of the most innovative cruise ships to an area that we are deeply committed to and is a cornerstone of our business," concluded Vago.
"MSC Seaview is a challenge that Fincantieri is proud to carry out successfully, as demonstrated by the milestone reached today. She is a spectacular ship, the second of a new generation that is testing all of our best technical and managerial skills, considering that the float out takes place less than nine months from that of the prototype that launched this class of ships, MSC Seaside," said Giuseppe Bono, CEO of Fincantieri. "These two beautiful ships require a real endeavor and our Group will deliver them to meet the high expectations of the ship owner in terms of reliability and product quality."