The Ocean Dream made its maiden call to the Russian port of Vladivostok on July 31 as part of its current ongoing Peace Boat mission. The port said in a prepared statement the ship was carrying around 1,200 passengers from South Korea and Japan. It was the first call for the 1982-built vessel in Vladivostok.
The cruise departed on July 27 from the Port of Kobe, followed by stops in Yosu and Vladivostok, and continuing on to Hakodate, Sakaiminato, Busan.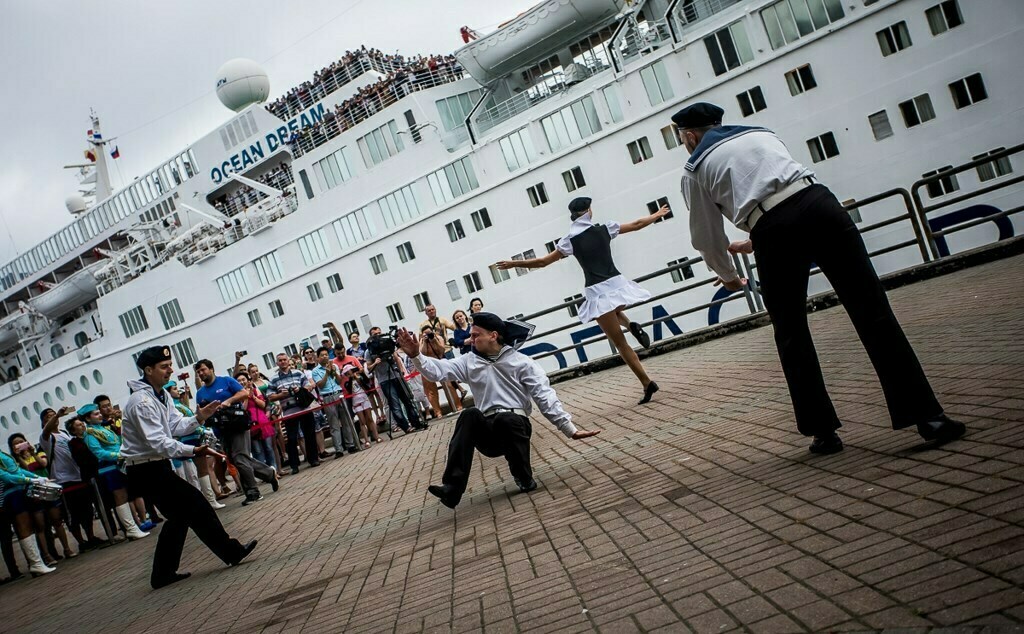 Vladivostok Sea Terminal LLC organized welcome ceremony for the ship call including national dances, folklore sings and drummers, which the port said the passengers applauded.
Shore excursions for passengers included several programs such as Highlights of Vladivostok, a short trip by the Transsiberian railway to a suburb of the city, visiting the local art gallery and others.
The city is the homeport of the Russian Pacific Fleet and the largest Russian port on the Pacific Ocean.
Vladivostok said it will have 13 calls cruise calls this year, up on six in 2016.