The Dawn Princess is now the Pacific Explorer, the latest addition to the P&O Cruises Australia fleet following a multi-million dollar 12-day drydocking period at a shipyard in Singapore.
Trimline, a leading marine interior refurbishment specialist, was involved in refitting a number of spaces to adapt the ship to its new modern Australian style.
Among Trimline's work was the new Blue Room, in addition to The Bonded Store Shark Shack, Turtle Cove, Future Sales, Photo Gallery, HQ, HQ+, Black Circus venue, The Lawn Bowls, Elemis at Sea, Elevator Lobbies and Stairwells.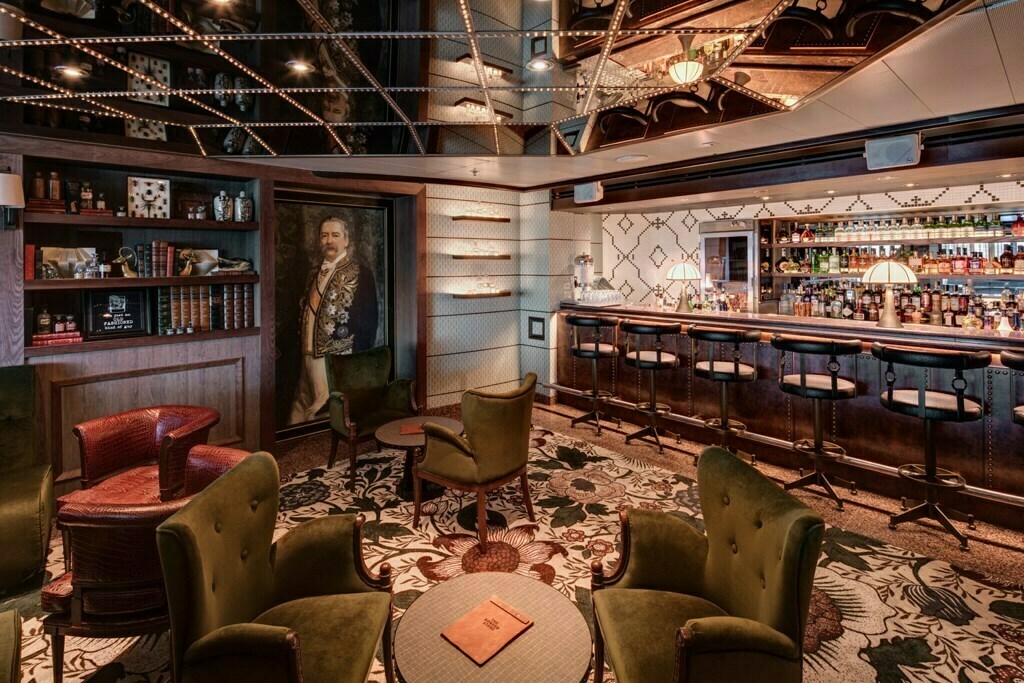 Nicolas Lagesse, Hotel Assets Director -Technical Services for Carnival Australia said: "I would like to thank you all for your contribution in making the Pacific Explorer Hotel Project so successful. The team effort was superb and the end result fantastic!"
The interior designers said: "After 18 months of work on the Pacific Explorer, I'm delighted to tell you that we have delivered a product we are extremely proud of. It is exactly what we hoped to achieve, and P&O couldn't be happier with the result. We want to personally thank you for all the hard work and support you gave us through this process – It wouldn't have been possible without you."
Michael Oliver, Trimline's Co Chairman remarked: "The Trimline team did a great job to overcome technical challenges and deliver the project on time, to budget and to the usual high standards for which Trimline is known. We now look forward to bringing the same level of workmanship to Pacific Eden later this month."