Longyearbyen, the largest settlement on Svalbard, can feel temporarily crowded during the summer, such as when the AIDAluna called on July 21 with some 2,100 passengers, considering Longyearbyen is a small town with a few concentrated sights.
Earlier this month, the local newspaper, Svalbardposten, described in an editorial "thousands of passengers walking into town, creating lines along the roads, in the restaurants, at the post office and at public toilets, while the ship's funnel belched black smoke." (The AIDAluna was not generating any visible smoke.)
What are these passengers experiencing, asked Reporter Line Nagell Ylvisaaker in the editorial. And how does this affect those who arrive by plane and stay in hotels, having paid dearly to experience the untouched nature at 78 degrees north? (Longyearbyen has three flights a day.) She also asked if Svalbard should limit the number of tourists that can visit, while increasing the quality of the experience, making it more exclusive, and worth paying for.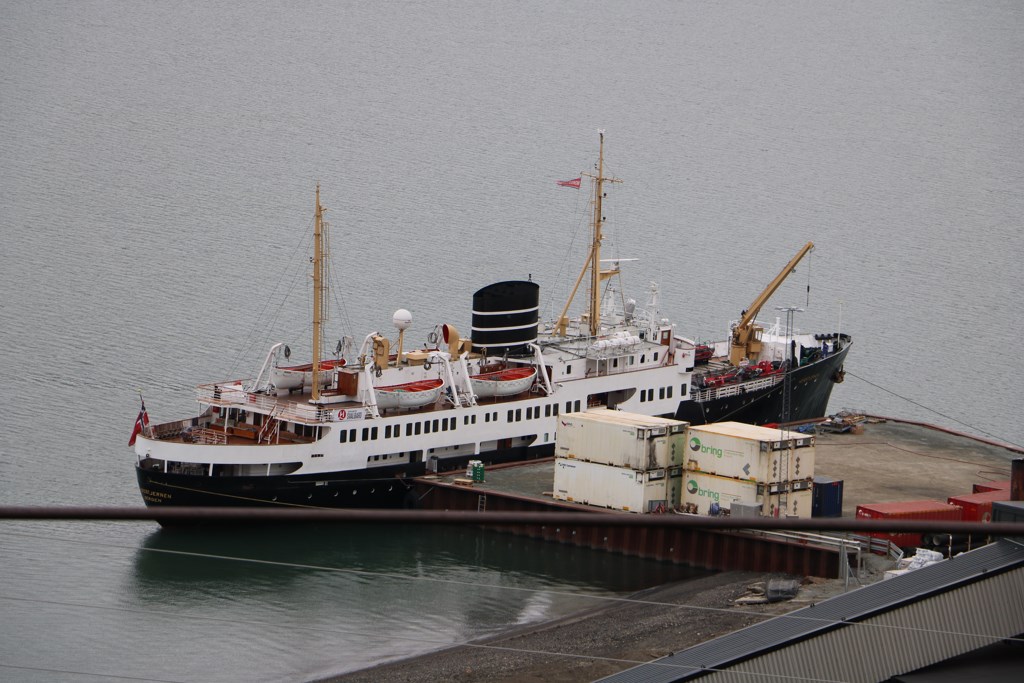 Another sore point, according to Svalbardposten, is the number of sick passengers on the big ships. With a total population of some 2,600 across all of the Svalbard islands, a big cruise ship can easily overwhelm local health care services.
The main hospital in the region is in Longyearbyen with six beds and a staff that includes four doctors and eight nurses. There is one ambulance operated by the fire department and two rescue helicopters, belonging to the governor, that can be used for transporting patients. Planes for air-lifting passengers longer distances are based in Northern Norway. Total turn-around time can be seven to eight hours. In addition is a smaller hospital in the nearby Russian settlement of Barentsburg.
The largest ship to call this summer is the 3,500-passenger MSC Preziosa, according to a spokesperson for the port. (The port director and the cruise coordinator were both on vacation at press time.)
He also said that the total passenger traffic projected for this year was 75,000, including approximately 46,000 on international cruises, up from 41,000 last year, and the balance on expedition cruises and day-boats out of Longyearbyen.
The cruise season runs from March through mid-October.