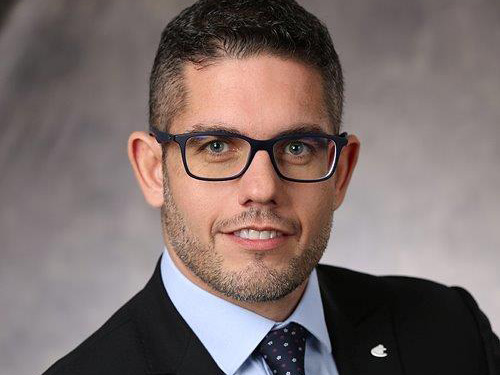 At Costa Crociere, the core daily focus is to exceed guest expectations.
"This is our mantra; we put our guests at the center of every decision in every department," Neil Palomba, president, told Cruise Industry News. "And, we focus our activities to ensure that guests are fully satisfied prior, during and after their cruise."
Continuous innovation has been Palomba's calling card on the product side, and he has overseen the launch and development of Costa's Italy at Sea branding platform.
"The most important and relevant element of our brand, however, is the crew," Palomba said. "They are our most important asset. We invest a lot to hire and train the right people before they embark. Service is an important focus for us, and we have worked on enhancing our service element and making sure we provide an Italian experience."
Two new ships will launch for the European and Western markets in 2019 and 2021, respectively.

Palomba has been busy planning for the ships. Costa has hired four different design companies to work on the interiors, which he promised will communicate the Italian brand position.
The concept behind the ship and the design point we want to communicate is that customer is in Italy. The mission of the architects is to express that with their own creativity," Palomba said.
Costa has also gone out and invited 10 Italian brands to design and supply various furniture. Those pieces will also be in the first museum at sea.
The biggest news may be the staterooms.
"A lot of innovation," Palomba hinted. "I can't go into detail. We've invested a lot of time in the staterooms. The cabin layout will be completely renovated compared to the usual design."
Palomba is among the youngest cruise line presidents ever. He was born to an Italian father and English mother, in England, but was in Italy two weeks later in Sant'Agnello, a small town outside Naples where he grew up.
An opportunity came to work aboard Star Lauro's Symphony when he was 15-years old during a summer break. Palomba took it, and was aboard as a night steward at the reception desk.
Once done with school Palomba became a cadet officer, still with Star Lauro, and eventually worked his way up to second officer while the company was brought under MSC ownership.
Noting his rise, MSC offered him the opportunity to work shoreside on its newbuilding program. So from 2001 to 2004, Palomba was front and center on the construction of the Lirica and Opera.
The sea was still calling, however, and he asked to be put back onboard.
"I spent a year and a half aboard the Opera, where I met my wife in 2005," he said. "Then I was on the Musica; it was new and about to be delivered. I got a call to meet with Vago (Pierfrancesco Vago, executive chairman) and he offered me a job to work in the United States."
So Palomba and his wife moved to America.
"I was 25 years old at the time, working as chief operating officer, it was a great opportunity," he said.
Another phone call came, and Palomba went back to Geneva to work as corporate operating officer, responsible for optimizing profit by establishing performance parameters and developing new destinations.
Then came another opportunity, and he went to Costa as senior vice president of hotel operations in 2014, a position the company created for him. A year later he was named president.
"We have changed (Costa), we have developed the product, marketing and commercial activities," Palomba said. "To see the turn-around of the company has been great. We are very happy with the results we are seeing."
Palomba described his management style as open and eager to learn. He tries to get to the ships as often as possible, and is no stranger to the engine room, often putting on overalls and climbing down ladders with the chief engineer.
Excerpt from Cruise Industry News Quarterly Magazine: Summer 2017