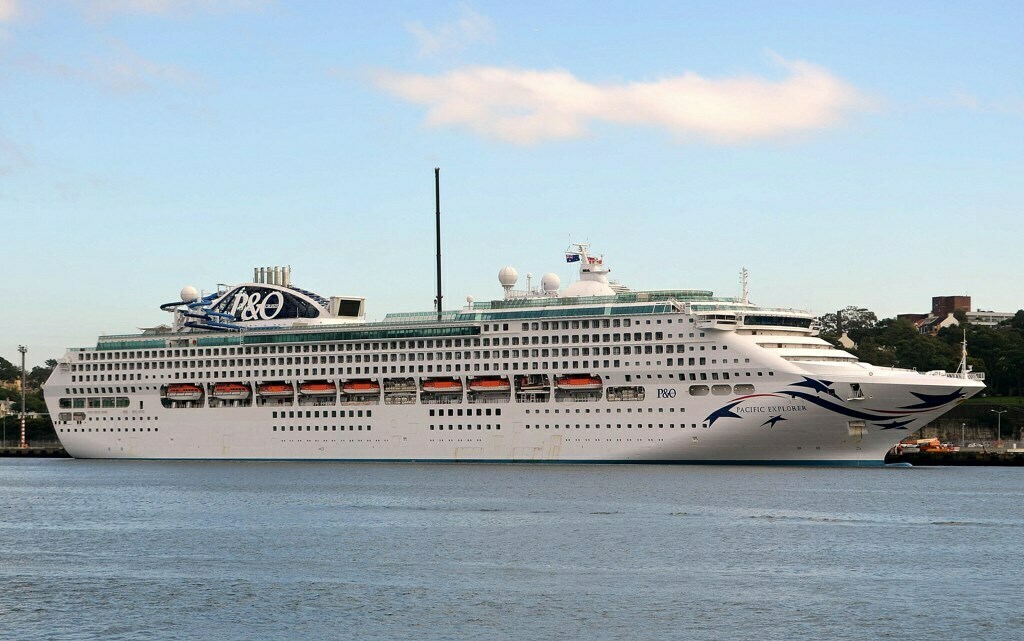 The Pacific Explorer has made its debut for P&O Australia, arriving in Sydney, NSW, earlier this week. The former Dawn Princess was transformed into P&O Australia's newest ship following a drydock at a shipyard in Singapore.
Among the highlights, the Pacific Explorer has the two longest and wildest waterslides on an Australian-based ship, according to the cruise line. The ship also features a large aqua park and a barefoot lawn bowling green. Top-deck favorites P&OEdge Adventure Park and the Big Screen are also aboard.
According to P&O, the former 77,000-ton, 1,950-passenger Dawn Princess was transformed into a P&O ship with the help of more than 1,000 contractors who spent over 200,000 hours fitting 25,000 square meters of new carpet and painting 10,000 square meters of walls before installing over 3,000 items of new furniture and 1,200 pieces of artwork.
The Pacific Explorer has the signature Southern Cross livery emblazoned on her hull, which was also debuted by the Dawn in March this year.
New and exclusive to the Explorer are two new 'fast-casual' dining options: Luke's, a poolside grill by Australian chef and restaurateur Luke Mangan, and 400 Gradi, a traditional Neapolitan pizzeria by award-winning Melbourne chef Johnny Di Francesco.