The 164,600-ton Norwegian Joy was christened today in a ceremony in Shanghai that featured a performance by the ship's Godfather, Wang Leehom, a singer songwriter, music producer, actor and film director who is well known in China.
The ship is the second Breakaway-plus class vessel, following the Norwegian Escape, which debuted in 2015. The Norwegian Bliss follows next year, and will launch into the Alaska market. A fourth Breakaway-plus newbuild follows in 2019 and will be designed for the Chinese market.
It is Norwegian's first ship based in China, and the first ship built by the company for the Chinese market.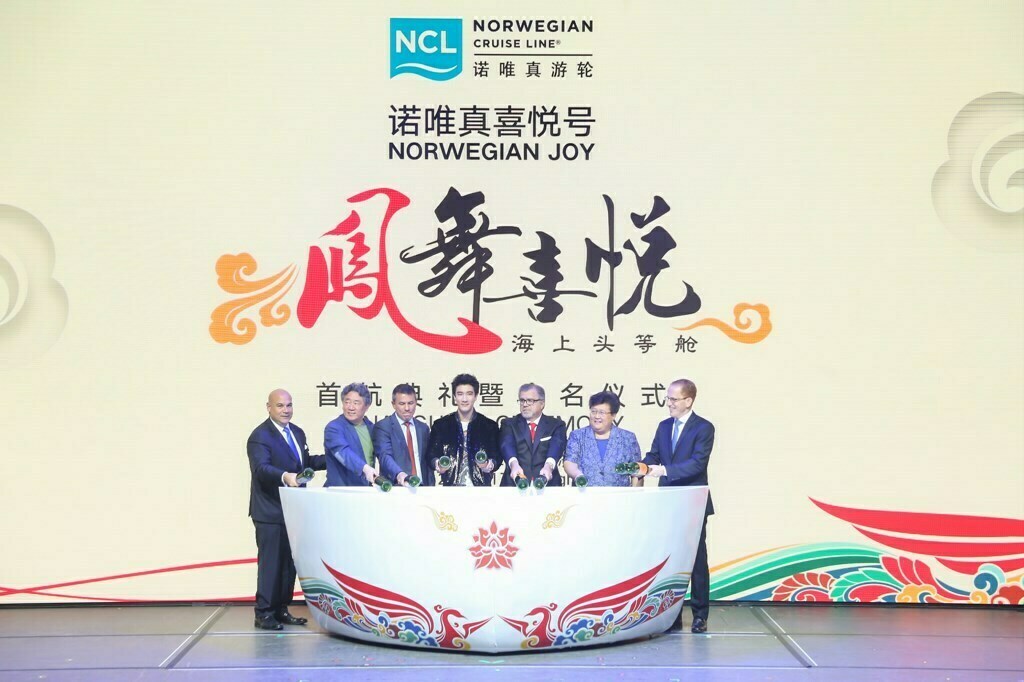 "After years spent carefully designing this amazing vessel, my team and I are both proud and thrilled to finally christen the world's first cruise ship custom-designed for the wonderful people of China," said Frank Del Rio, president and chief executive officer for Norwegian Cruise Line Holdings Ltd. "This is truly a special moment for the entire Norwegian Cruise Line Holdings family, our valued travel partners, honored guests and dedicated officers and crew across our fleet."
In homage to Norwegian Joy's hull art, designed by famed Chinese artist Tan Ping and featuring a phoenix, the christening ceremony began with a performance by dancer and choreographer Yabin Wang, with her interpretation of the spirit of the phoenix through dance. Tan Ping, who also made a special guest appearance at the ceremony, selected the phoenix as the focal point for the ship's hull artwork, as the iconic bird represents beauty and good luck in Chinese culture, according to a statement from Norwegian.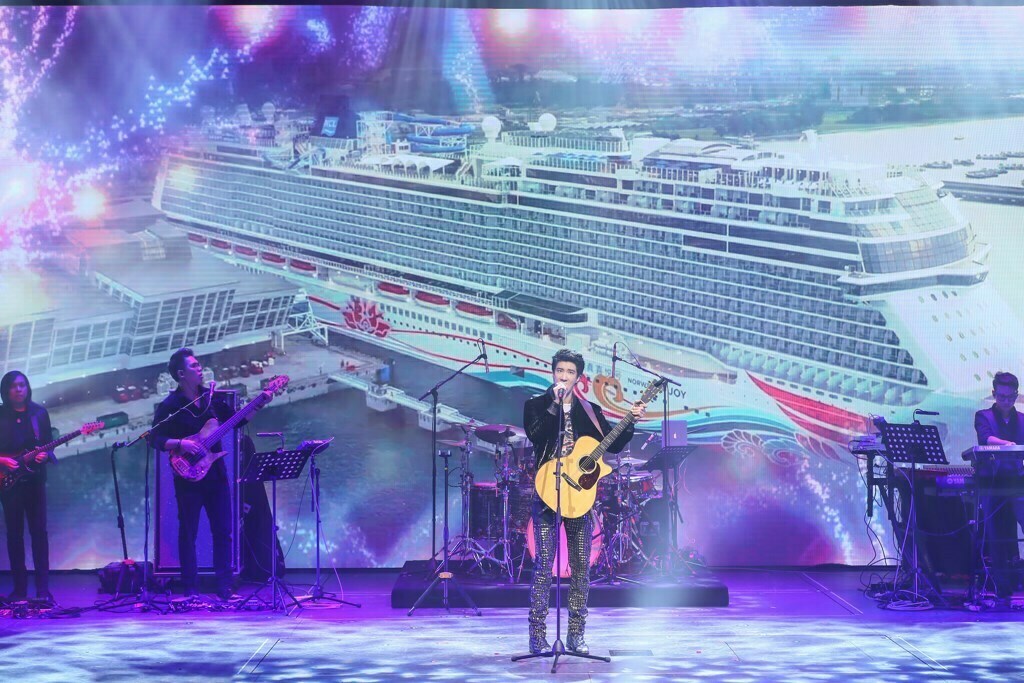 The key moment of the christening ceremony came as Wang Leehom, Norwegian Cruise Line Holdings executives and local Chinese government officials simultaneously smashed bottles of champagne against the side of a replica ship hull, which released an oversized bottle of Veuve Cliquot that shattered against the ship's actual hull.
Wang Leehom, who serves as Godfather and brand ambassador for Norwegian Joy, ended the ceremony with a performance.
"I'm honored to officially welcome this incredible ship to China and share the cruising lifestyle with Chinese guests as the Godfather for Norwegian Joy," said Wang Leehom.
More Photos: