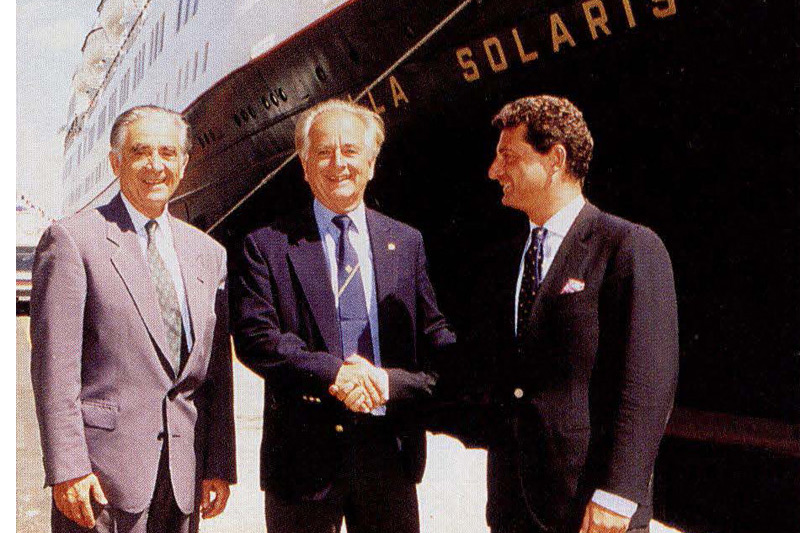 Marriott, which owns Ritz-Carlton, is not new to the cruise industry.
Earlier on Thursday Ritz-Carlton announced its long awaited entry to the industry.
Marriott, a global hotel operator, had a significant stake in Sun Line, a Greek cruise company, in the 1980s and 1990s.
Sun Line was headed up by the Keusseoglou family (Photo: Right: Alex Keusseoglou, president in 1995) and Marriott, at the time, actually had an ownership stake in Sun Line's vessels, and worked closely with the Keusseoglous to build up the brand.
The Keusseoglous eventually bought out Marriott, and in 1995, formed an alliance, essentially merging into Epirotki Cruise Line to become the largest cruise brand in Greece.