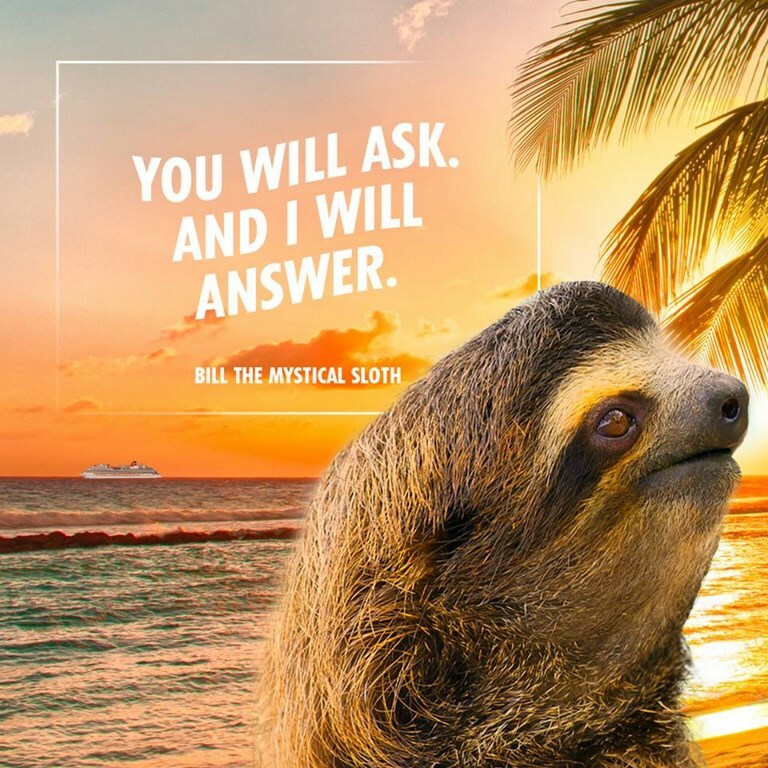 Carnival Cruise Line will debut its own version of Punxsutawney Phil today, whent Bill, a "mystical prognosticating sloth" will predict the length of the summer, and whether the season will go past Labor Day, according to Carnival.
Carnival will live broadcast the event on its Facebook page on June 21 from 1 to 5 p.m. eastern. Link: facebook.com/carnival
"Much like Punxsutawney Phil, Bill is a mystical creature with psychic powers who can predict the future so he'll be "hanging around" to make on-site predictions for viewers, including, of course, the length of summer this year," Carnival said, in a statement.