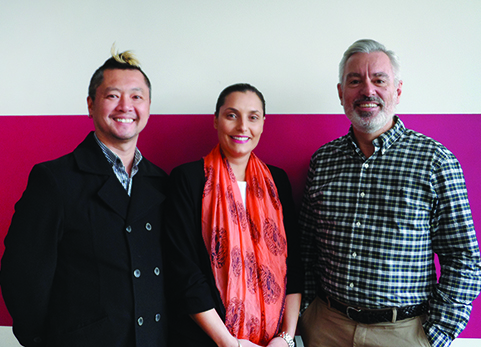 After announcing the launch of a new expedition ship last month, Aurora Expeditions, which said it is Australia's leading expedition cruise company, has announced it is expanding its Sydney-based team with a series of new staff appointments.
Dianna Schinella has been appointed to the new role of Industry Sales and Marketing Manager and will be responsible for managing and developing Aurora Expeditions strategic trade partnerships, according to a statement. She brings over 15 years of sales and marketing experience across a broad range of travel products including New Caledonia Tourism, Globus Family of Brands and, most recently, Rocky Mountaineer.
Michael Woods has taken up the new role of Brand Marketing Manager to lead the company's brand strategy. He brings more than 20 years' travel industry experience, most recently heading up the Abu Dhabi Tourism & Culture Authority and Turismo Chile accounts for global communications agency Hill+Knowlton Strategies.
Mark Lee brings over 10 years' travel industry experience to the new role of Product Manager and will be responsible for developing the company's already exciting range of products, itineraries and packages.
Within the Aurora Travel Agency Services team, Dominic Sasse joins the team from STA Travel as Reservations Manager and Christopher Bryan comes onboard as Reservations Consultant. Both will be responsible for servicing Aurora Expeditions direct clients and agency partners.
Finally, Ania Baranek joins the team as Expedition Team Coordinator, bringing eight years of guiding experience to assist in the recruitment and development of Aurora Expeditions team of destination and expedition specialists.