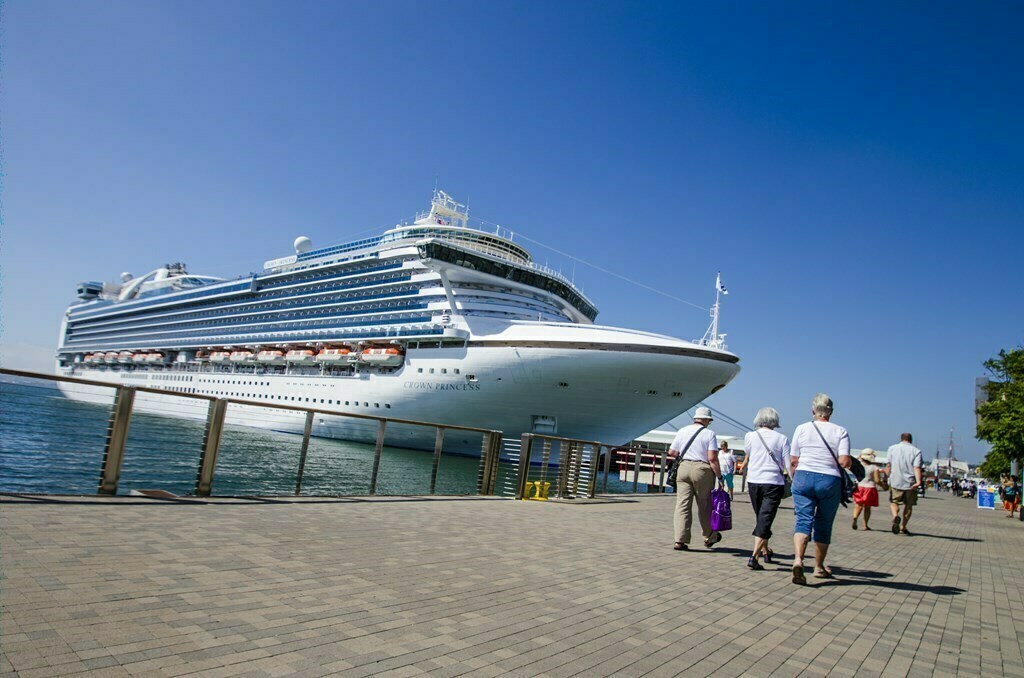 The Port of San Diego is launching a new brand as part of a comprehensive marketing strategy designed to unify and clarify its diverse functions, and attract more people and businesses to the waterfront, the port said in a press release. The brand – comprising a new logo and five sub-brands – is being launched May 1, 2017 in conjunction with Maritime Month.
"The ongoing, monumental transformation of the San Diego Bay tidelands signals that it's a new day for the Port of San Diego," said Robert "Dukie" Valderrama, chair of the Board of Port Commissioners. "We are doing more to benefit the region than ever before. At the same time, we are increasingly more outward-facing and publicly engaged. The new brand captures all this to clearly communicate our promise of opportunity for residents and visitors, businesses and other stakeholders."
The brand identity comprises five elements representing the five port cities and the port's five sub-brands – maritime, waterfront development, public safety, experiences and environment. The brand identity combined with key messages and a comprehensive engagement strategy are designed to signal that Port tidelands comprise a uniquely desirable place to visit and do business.

Over the past year, Port staff has meticulously crafted a comprehensive marketing strategy to increase awareness, understanding and support among its various stakeholders. The strategy is directly tied to the Port's financial sustainability, and its ability to fund vital public services and amenities.
"Rebranding the port was a thoughtful and deliberate business decision," said Randa Coniglio, president & CEO of the Port. "To the extent our brand enhances understanding of what the port does and contributes to the region's prosperity and quality of life, it will directly benefit multiple audiences."
"Residents and visitors will understand the opportunities they have to enjoy recreation, dining, shopping, public parks and open spaces, and more," she noted. "Tenants will thrive as more people come to the waterfront. And Port staff will benefit from a brand that is a rallying point and source of pride in the organization to which they contribute each and every day."
The Port engaged Mth Degree, a brand strategy and marketing agency based in San Diego, to assist with the comprehensive marketing strategy.
"The Port is a business first and foremost," added Valderrama, "a self-sustaining entity with a portfolio of enterprises. We do not collect tax dollars, but we have a public responsibility under the public trust and a fiduciary duty under the Port Act to generate revenues to meet our obligations."
"Businesses with clear and compelling brands along with robust marketing efforts succeed. Those without do not," he said. "This brand not only communicates our promise, it helps us fulfill our promise."