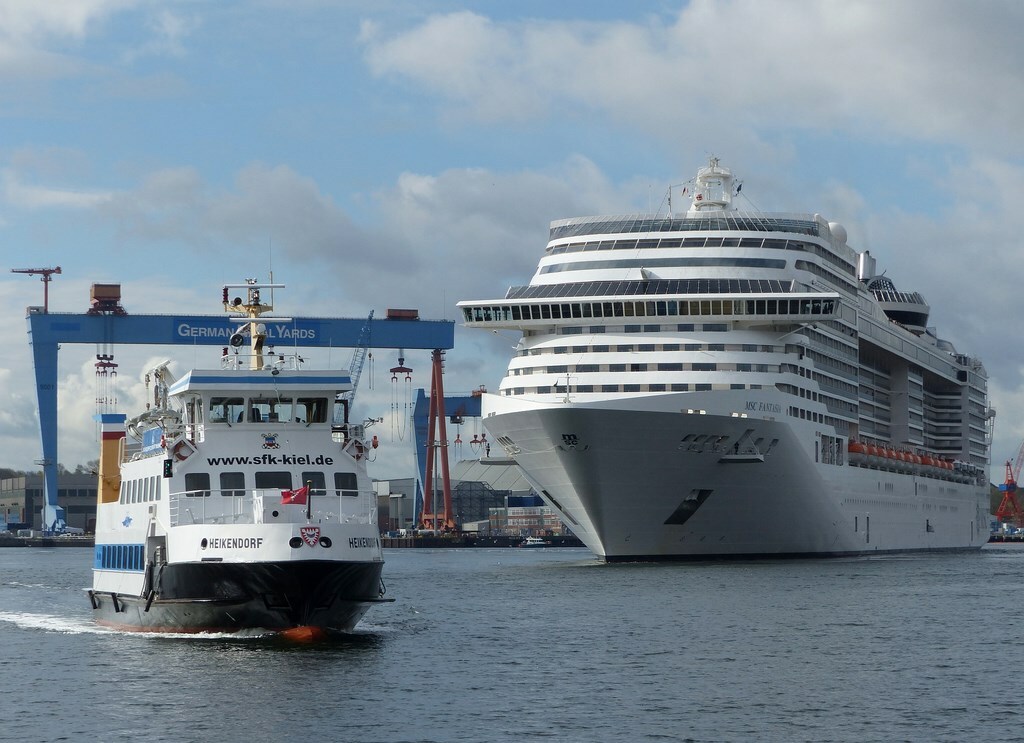 The MSC Fantasia arrived in the Port of Kiel on April 29, and will be the biggest ship to call on the German port in 2017. The vessel was given a traditional fountain welcome by tugboats and sorted to her berth at the Ostseekai Cruise Shipping Terminal by a tug belonging to the Kiel tug and ferry company SFK.
At a reception onboard the ship, Dr Dirk Claus, head of the port of Kiel, welcomed the ship's captain Stefano Aiello to the Schleswig-Holstein state capital and presented him with the port's official maiden visit plaque.
"We are delighted to be able to welcome a big ship of the MSC Fantasia Class to Kiel for the very first time. The visit shows that ever bigger cruise ships are now being brought into service in the Baltic," said Claus.
The Fantasia will visit Kiel 21 times in 2017, using it as a turn port for Northern Europe cruises.
"Because of its geographical location, Kiel is particularly attractive as the starting point for so-called butterfly cruises," commented Claus. "The combination of Baltic and Norwegian routes is a very interesting option."
MSC has been calling on Kiel since 2005, when it marked its first visit with the MSC Rhapsody.