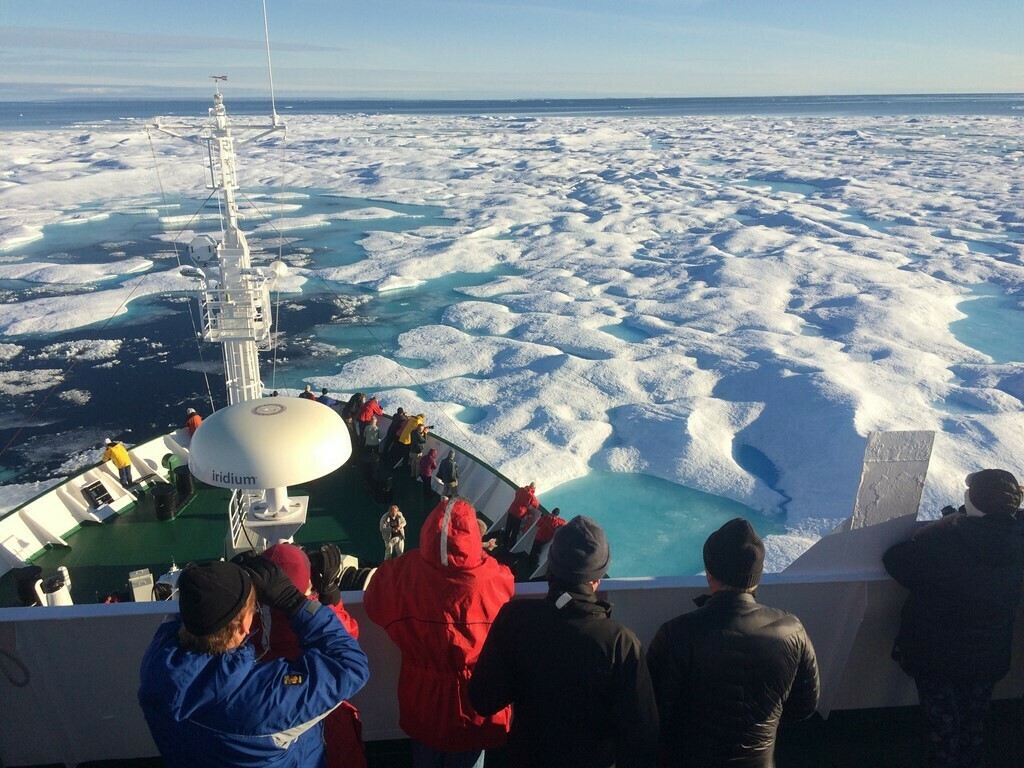 One Ocean Expeditions (OOE), which operates a pair of 120-passenger Russian expedition vessels, is introducing what it is calling an innovative influencers program for the upcoming Arctic season.
Powered by adventure, education, science and exploration, the platform offers in-depth discovery of polar destinations in the company of well-known personalities and influencers, according to a press release.
In celebration of Canada's 150th Anniversary, the company has enhanced its Canadian content and upgraded its cruise programming, starting with displays of Canadian cuisine, Inuit culture and an entertaining line-up of guest speakers on every voyage.
"We've been on top of our game and couldn't find a better time to further diversify the range of activities and influencers to take part in our program," said Andrew Prossin, Managing Director at One Ocean Expeditions. "It's not every day that you get to travel, share meals and stories with world-famous artists, Olympians and established scientists, while cruising the world's most pristine regions."
Joining the 10-night Baffin Island- Jewel of the Arctic voyage, July 25th-August 5th, 2017 is a line-up of influencers including artists and accomplished adventurers such as Olympic athletes including alpine skier medalist, Kelly Vanderbeek and David Ford, a five time Olympian in kayaking. Both will have an active role in the guided land excursions and visits to small northern communities.
Denise Clark and Chris Cran will host 'Artist in Residence' workshops.
The recently launched 2018 'Art in the Arctic' program will host acclaimed painter, adventurer and documentary film producer, Cory Trepanier. While onboard Cory will share details of his painting expedition across Canada's North, the making of his documentary, 'Into the Arctic', and display some of his Arctic landscape paintings. Canadian artists David McEown and Bruce Pearson will also be part of the 2018 program.
Also joining voyages are fellow members of the Royal Canadian Geographical Society (RCGS) and accomplished scientist such as, Ari Friedlander who's recent Antarctic marine mammal scientific research led to findings on whales' feeding behavior used to support conservation of polar oceans.