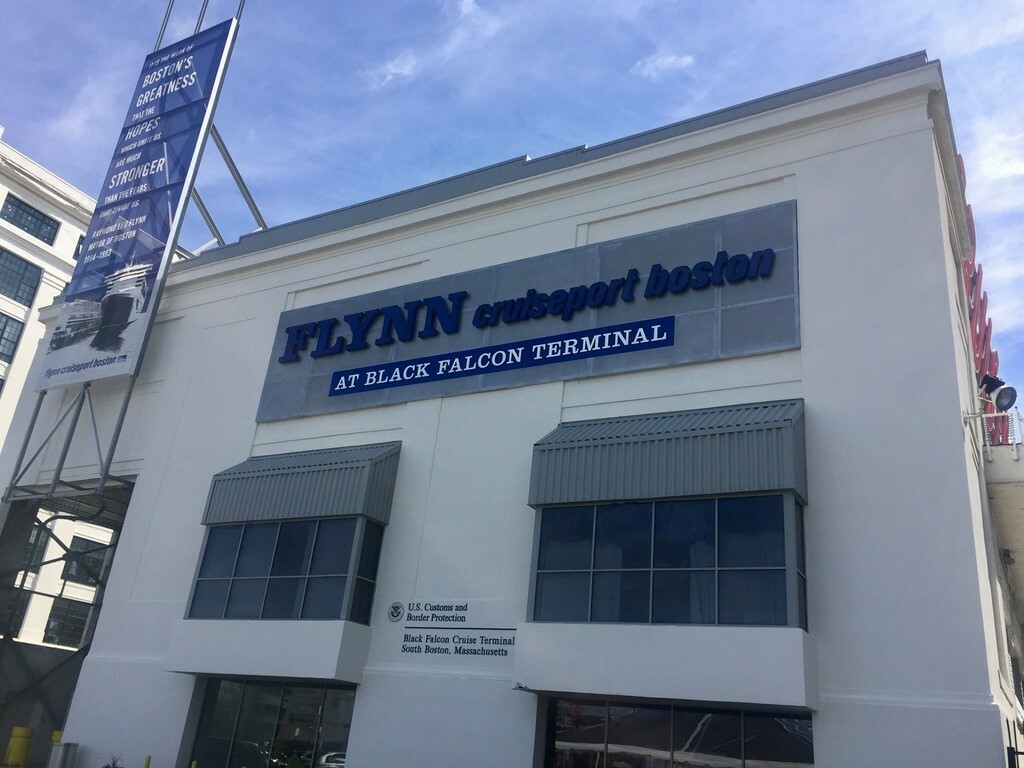 In a ceremony not far from the docks where former Mayor of Boston and U.S. Ambassador to the Holy See Raymond L. Flynn once worked as a young man, Governor Charlie Baker, elected officials, community members and children from South Boston, and Massport officially dedicated The Flynn Cruiseport Boston at The Black Falcon Terminal. The event also celebrated the annual kick off to the Boston cruise season, according to a statement.
"We are honored to dedicate this facility in honor of Ambassador Flynn and his service to the people of Boston, our Commonwealth and nation," said Governor Charlie Baker. "A proud son of South Boston who worked these docks as a young man and would later become Mayor, Ambassador Flynn saw before many others the opportunity to build the economically vibrant seaport district we stand in today."
When then Mayor Flynn opened the Cruiseport in 1986, it welcomed 13 ships and a total of 11,723 passengers in its first season. The 2017 season will welcome a record 64 homeport calls and 89 port-of-calls, according to Massport.
The more than 150 total calls to Boston this season represent a 34 percent increase over the 2016 season, with service from 19 different cruise lines on 36 different ships, including five maiden calls.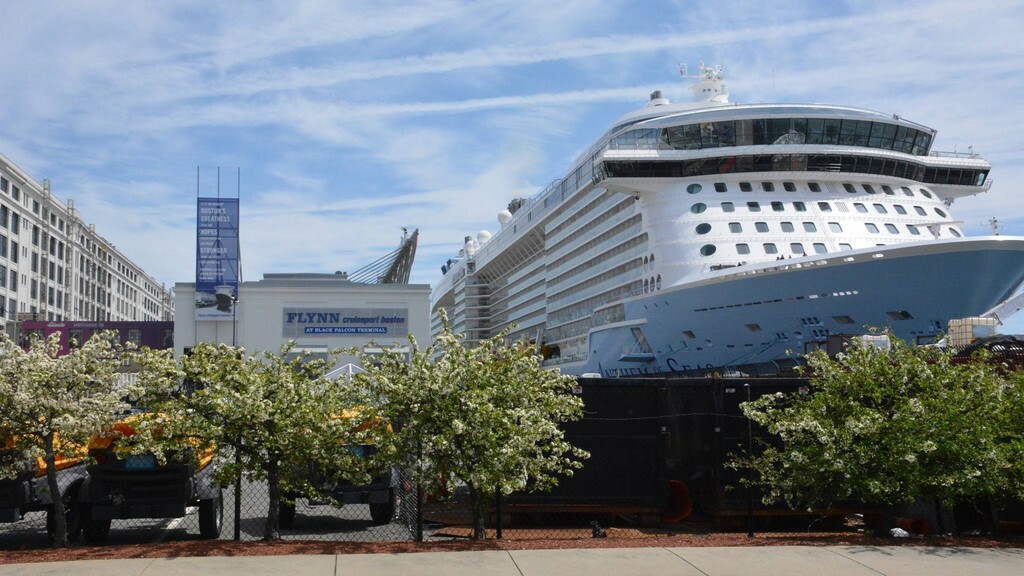 "Today we honor a man whose vision and dedication to this city has led to transformative opportunities to Boston's Seaport," said Mayor Martin J. Walsh. "Ambassador Flynn never forgot his family's roots in the shipyards of South Boston and he spent his life working to make life better for the people of this city."
Ambassador Flynn was Mayor of Boston from 1984 until 1993 and, besides his many other contributions, is well-remembered for his dedication to the preservation and celebration of the South Boston waterfront. Flynn, a native and longtime resident of South Boston, was appointed U.S. Ambassador to the Holy See in 1993. In his younger years, Flynn and several family members were dock workers in South Boston.
State Representative Nick Collins of South Boston sponsored legislation to officially rename the Cruiseport in honor of Ambassador Flynn to recognize his contributions to the neighborhood and the city. "As a young man, Ray Flynn went to work, like his father, on the South Boston Waterfront. As Mayor, he made the waterfront work for the people of Boston. His stewardship of the Marine Park that now bears his name and his promotion of Boston as a cruise destination helped make it the economic engine it is today," said Representative Nick Collins. "Naming the Cruiseport after former Ambassador and Mayor Raymond L. Flynn couldn't be more fitting and I was honored to sponsor legislation to do so."
"I am humbled to have this historic American gateway for hundreds of thousands of soldiers, workers and visitors to be renamed in my honor," said Ambassador Raymond L. Flynn. "The Terminal has been a vital part of the history of the Port of Boston which has provided a welcome to immigrants and a livelihood for generations of families of hard-working men and women like mine and will continue to do so. The future of this vital working port is critical to the future of America and this vibrant and diverse city."
Royal Caribbean's Anthem of the Seas was docked at the terminal for today's celebration, which made its maiden call to Boston last year and is the largest ship ever to call Boston with 4,180 passengers.
"A proud son of South Boston, Ambassador Flynn's connection to the Port of Boston runs deep. Ambassador Flynn has helped the City of Boston revive its industrial port, preserve blue collar jobs, and left an indelible mark on the history of our great city. It is fitting that his name is now tied to an area of the city which has such a rich history from welcoming immigrant families to the shores of Boston to serving as an Army and Naval base. And today, this area is part of the changing face of Boston with its rapid development, many new companies moving to the area, and a growing industrial workforce. As cruise season kicks off at the Flynn Cruise Terminal, I am reminded of how incredibly proud I am to have had the honor of working with Ambassador Flynn and, more importantly, calling him my friend," said Congressman Stephen F. Lynch.
"When I heard about the idea of naming the Cruiseport for Mayor Flynn, I thought it was so fitting. Here we have a man who not only served our city as Mayor and informal ambassador to Boston, who later served as an Ambassador for our nation," said House Speaker Robert A. DeLeo. "Now when tourists and travellers from all over the world come to Boston, they will immediately learn about an official who did so much to shape it."
"The Flynn Cruiseport is more than just a stop or a starting point for a cruise – it is an economic engine that provides significant employment opportunities for the people of South Boston and beyond and on behalf of the people in the district, I'm pleased to see it continue to grow and thrive under its auspicious new name," said Senator Linda Dorcena Forry.