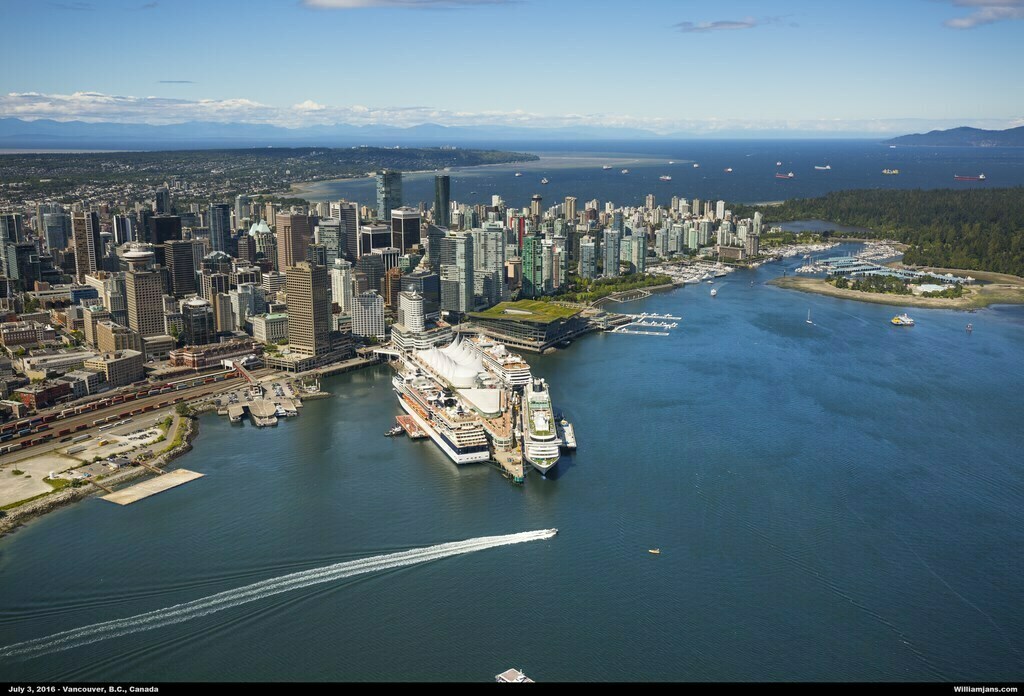 The 2017 cruise season officially kicked off earlier this week at the Port of Vancouver with the arrival of the Star Princess at Canada Place cruise terminal.
Approximately 840,000 cruise passengers on 237 vessel visits are expected in Vancouver this year, a two per cent increase in passenger volume over 2016.
"Vancouver cruise passenger volumes have been strong and steady since 2013. This year, we are forecasting our highest passenger volumes since 2010," said Robin Silvester, president and chief executive officer of Vancouver Fraser Port Authority. "We are thrilled to welcome even more visitors this year to our cruise terminal at Canada Place."
The Vancouver cruise industry stimulates on average nearly $3 million in direct economic activity for each vessel that visits, according to the port, and the 2016 cruise season directly generated nearly 7,000 jobs across Canada, $300 million in wages, and contributed $840 million to national GDP.
This year, 33 different vessels from 15 cruise lines will be visiting Canada Place cruise terminal at the Port of Vancouver ranging from luxury and smaller expedition style ships designed to carry small groups of passengers, to some of the largest vessels in the Alaska cruise market.
Among the highlights for 2017, the Golden Princess will be overnighting in Vancouver on July 1 to enjoy the Canada Day celebrations at Canada Place at the Port of Vancouver and fireworks for Canada's 150th anniversary of Confederation, and the World, the largest private residential ship, will visit during three stops on its world-wide itinerary.
Some of the largest vessels that visit the Port of Vancouver include the Ruby Princess, Emerald Princess, Crown Princess and the Celebrity Solstice. Princess Cruise vessels can accommodate up to 3,100 passengers.