Passenger Ship Safety Southampton kicked off on Tuesday. The event is attended by key cruise line decision makers in operations, safety and security, in addition to class societies, vessel management companies and relevant vendors.
The opening presentation for the three-day event was by Turid Stemre, senior adviser, Norwegian Maritime Authority, focusing on the new IMO Polar Code as day one of the event focused on life saving.
"The objective is to create a totally new instrument," said Stemre. "We want to reach the same safety level wherever you are sailing, in the Arctic or in the Bahamas."
The new Polar Code, for example, calls for life-saving appliances that will allow people to survive in them for up to five days.
Richard Pellew, acting director of the UK Ship Register, pointed to lacking safety management systems as the reason for most vessel accidents and other issues.
"The ship's safety is made up of two things, hardware, which is the ship and material onboard," he said, "Then the software, which includes the crew, management and training.
"We recommend proactive training."
There was also a presentation by Hans Hederstrom, managing director of Carnival Corporation's advanced simulator training center (CSMART) located in the Netherlands, responsible for training bridge and engine officers across the Carnival fleet.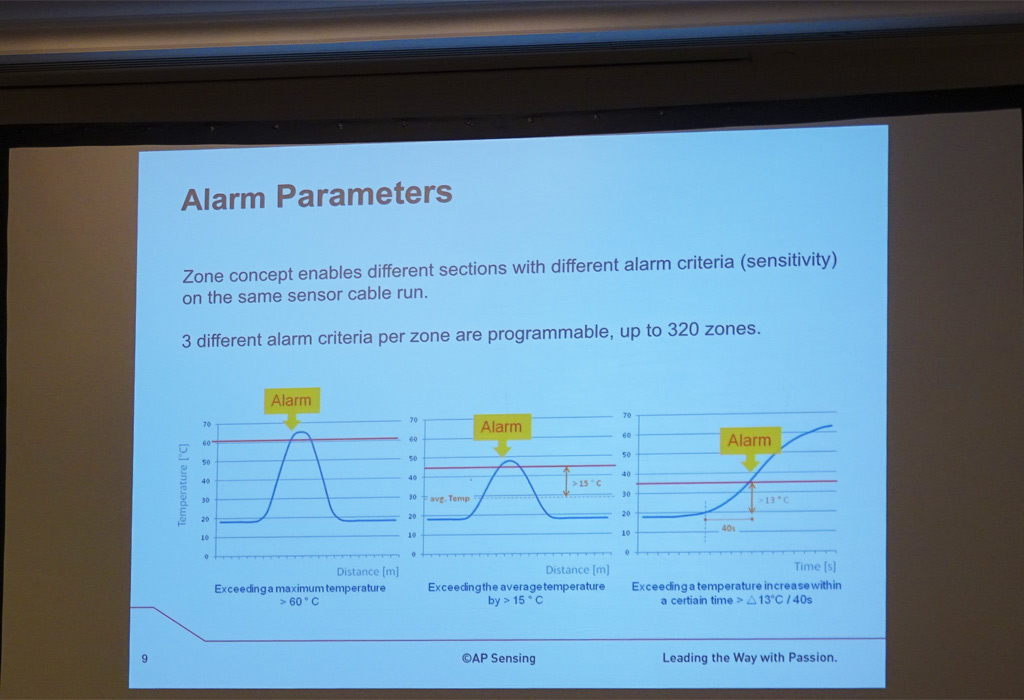 On the product front, AP Sensing is introducing a heat- and fire-detection system that is based on a single long-life fiber optic cable. The optic cable acts as a senor that can easily identify fires and can function in extreme conditions.
Dr. Giulio Novarese, medical director for Burn Free, introduced a new technology that treats skin burns.
The Lynceus Project, involving Celestyal Cruises and Royal Caribbean Cruises, was a further key point of discussion. The pilot project tracks passengers aboard to make sure they are accounted for in an emergency situation. The system includes trackers in lifejackets, cabin keycards and bracelets passengers wear during their cruise.
The signals are collected by sensors throughout the ship and sent back to a central monitoring computer on the bridge, or in the safety center, that includes a 3D view of the ship with everyone's location.