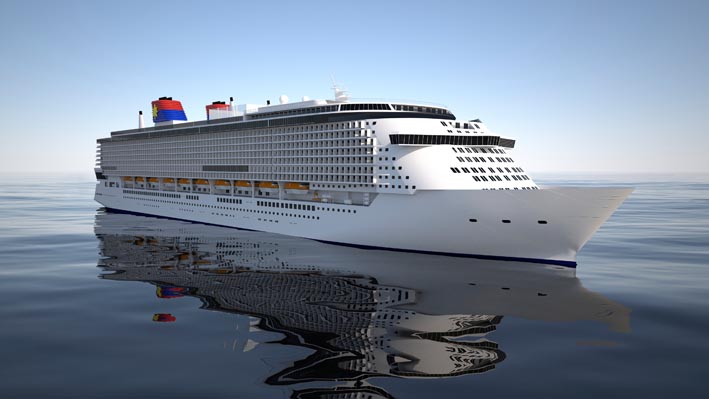 Genting Hong Kong has set an expansion course that will make it the fifth largest cruise company in the world, according to the 2017-2018 Cruise Industry News Annual Report.
By 2027, the company's brands should total 17 ships with an annual passenger capacity of 2.1 million, pending further newbuldings and build up in the Asia/Pacific region.
Genting owns Star Cruises, which will be adding two large newbuilds in 2020 and 2021.
In addition, Crystal plans to build three new ocean-going luxury ships, although they have only announced a 2022 delivery date for the first ship, while also having launched a newbuild program of smaller yacht-like vessels and riverboats.
The third brand, Dream Cruises, will have two ships, when its second ship, the World Dream, enters service later this year.
In Asia/Pacific, Genting is set to move up to become the second largest cruise company, after Carnival, replacing Royal Caribbean, which becomes the third largest operator in the region, based on existing newbuild orders and known deployments.
About the Annual Report:
The Cruise Industry News Annual Report is the only book of its kind, presenting the worldwide cruise industry through 2027 in 400 pages.
Statistics are independently researched. See a preview of last year's edition by clicking here.
The report covers everything from new ships on order to supply-and-demand scenarios from 1987 through 2027+. Plus there is a future outlook, complete growth projections for each cruise line, regional market reports, and detailed ship deployment by region and market, covering all the cruise lines.