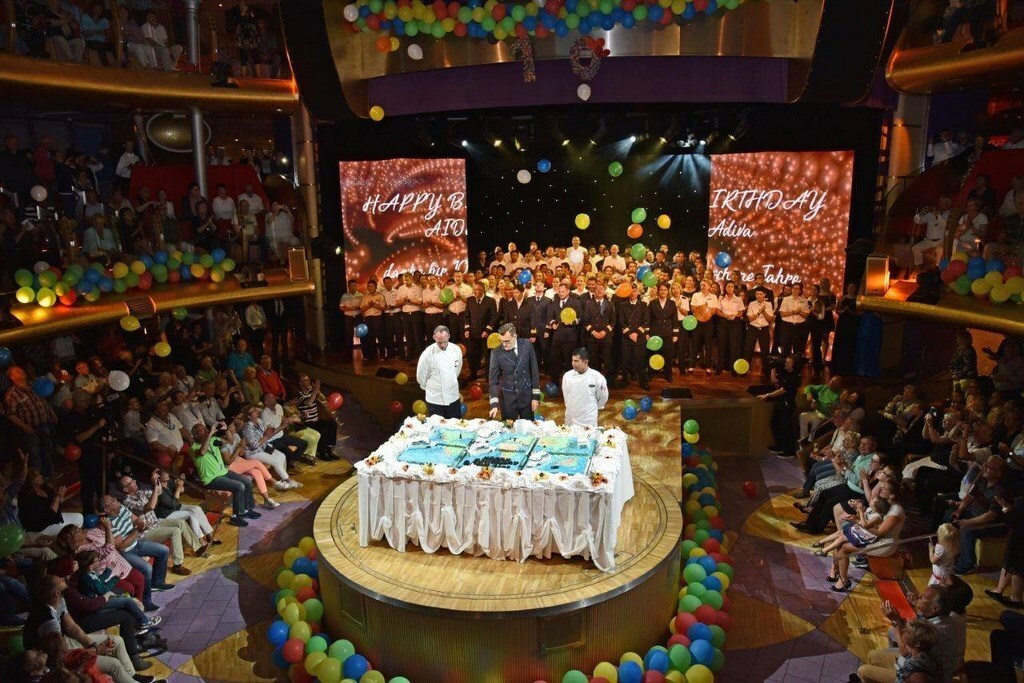 The AIDAdiva celebrated her tenth birthday with a special ceremony for guests and crew aboard.
AIDA put together a birthday evening with special decorations and a special birthday menu, and a special performance by tenor. Tobey Wilson. Guests were treated to champagne.
AIDA noted it was a unique birthday with rough weather outside. The cruise line said the ship performed effortlessly through her birthday storm.