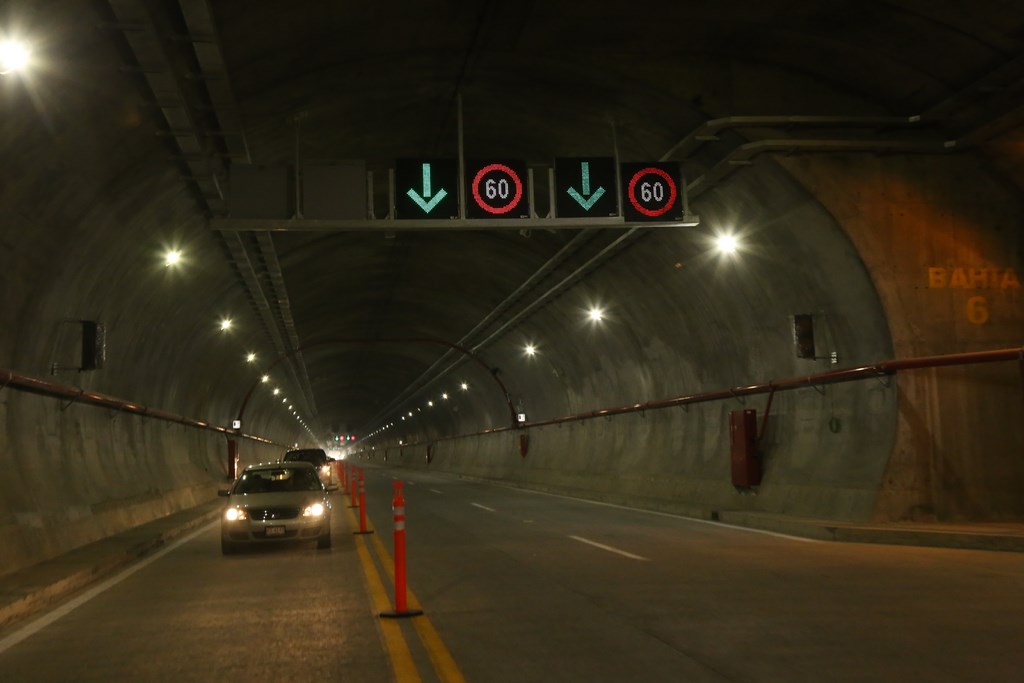 Acapulco has announced the opening of a $200 million tunnel connecting its more important tourist areas, the Golden and Diamond zones, allowing tourists and locals to commute in just three minutes from one to the other, compared to one hour through the Avenida Escénica.
The two-mile-long tunnel is the longest of its kind in Mexico and is said to meet international standards, comparing to those in Europe and the U.S.
"The destination is continuing to make great moves in 2017. After the launch of XTASEA, the longest over-the-ocean zip line in the world, this macro tunnel becomes the second biggest project in Acapulco this year," said Hector Astudillo Flores, governor of the State of Guerrero. "We are proud to present this development that will help give Acapulco a prominent national and international presence."
The three-line tunnel includes 72 security cameras, fire protection system, 14 fans to control temperature and exhaust concentrations, a sound system to broadcast messages, emergency stations, LED lighting system, cell phone signal system, and it is built to resist a magnitude eight earthquake on the Richter scale. The transit cost is 30 pesos (USD $1.60) for residents and 55 pesos (USD $3) for international tourists.

Additionally, Acapulco will debut a new state-of-the-art airport terminal by 2018 to welcome over 1.3 million visitors per year. The new terminal features an eco-conscious design and state-of-the-art airport security. The building, to be located alongside the current terminal, was designed by TAX Arquitectura of Mexico City and will feature more than 194,000 square feet of space, nearly doubling the airport's current facilities.
Likewise, Grupo Autofin, described as one of Mexico's most influential private investors, has developed a "Master Plan," to boost tourism in the Acapulco.
The plan includes XTASEA, launched in March 2017, as well as renovations of the Pierre Mundo Imperial and Princess Mundo Imperial and the following new developments: Spa Tlalli, Turtle Dunes Golf Clubhouse, Gourmet Beach, Hotel Prince by Mundo Imperial, Hotel Marqués Boutique, Residences and Luxury Condominiums, Hotel Boutique Only You, Diamante Retirement Homes, Princess Medical Center, Premium Shopping Center, an eco-amusement park called Aventura Guerrero, a new tennis stadium, security towers, and Princess University. These projects are expected to be completed between 2017 and 2022 and will generate more than 10,000 new jobs.