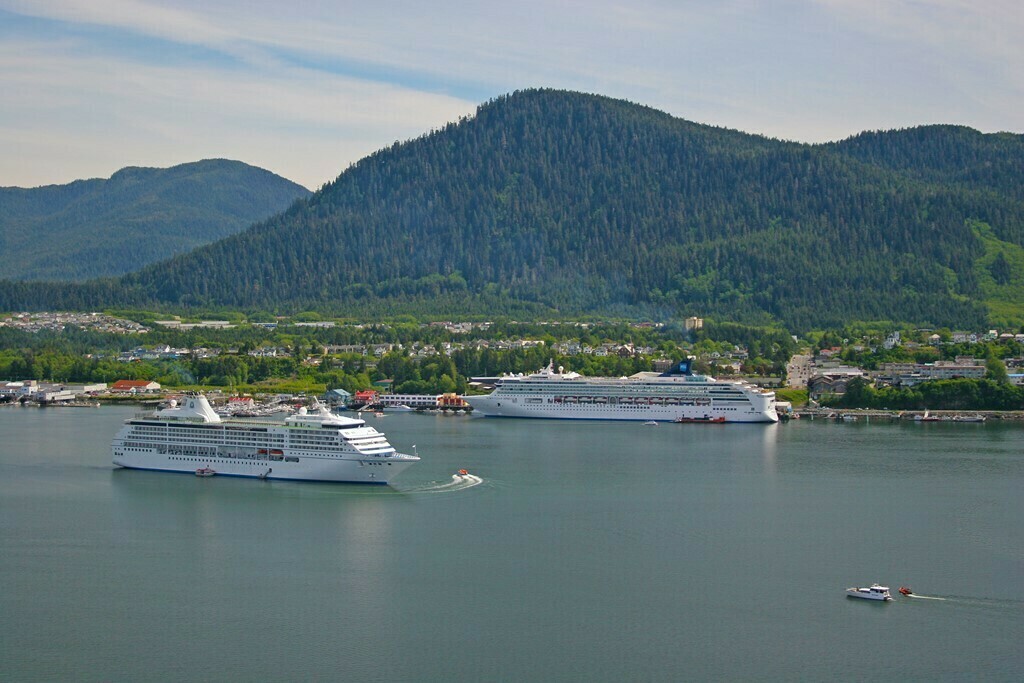 The Port of Prince Rupert has released its 2017 cruise schedule, with a 100 percent increase in the number of ships and passengers visiting in 2017.
A total of 25 vessels carrying approximately 17,000 passengers will dock at Prince Rupert's Northland Cruise Terminal in 2017, representing the city's biggest cruise season since 2011.
The coming season also marks the second consecutive year that the number of cruise ship passengers visiting Prince Rupert has doubled, up from 7,264 in 2016 and 3,626 in 2015.
"In addition to the increased number of vessels and guests Prince Rupert will see this year, we're also excited that 20 of those vessels are participating in our shore excursion program and are taking full advantage of the unique tours and activities of our destination," said Don Krusel, President and CEO of the Prince Rupert Port Authority. "It's great to see cruise lines including Prince Rupert on their Alaskan itineraries for the first time, and the return of lines that we've had the pleasure of hosting in the past."
Seabourn Cruise Line is returning to Alaska for the first time in 15 years, and will include Prince Rupert on six voyages of the 450-passenger Seabourn Sojourn beginning on June 23. Crystal Cruises will return to Prince Rupert for three calls in 2017, after the successful inaugural visit of its Crystal Serenity ship in 2016 on the heels of its iconic sailing of the Northwest Passage. Norwegian Cruise Line is coming back to Prince Rupert for the first time since 2011, with the two largest vessels of the 2017 season. The Oceania Regatta will return for seven calls this season, bringing the largest share of Prince Rupert passenger traffic with capacity for 4,788 guests. Regent Seven Seas Cruises will sail the Seven Seas Mariner into the Prince Rupert's harbour for two calls, and Ponant's 264-passenger Le Boreal will make one of the last calls of the season in September.
"The partnership between Tourism Prince Rupert, the Prince Rupert Port Authority and the local business community has been a major contributing factor to the recent growth and success of this important tourism sector," said Scott Farwell, Chair of Tourism Prince Rupert. "The development of highly-rated tour offerings, capable of accommodating a majority of the guests disembarking these vessels, is critical to creating a sustainable tourism sector. The work on behalf of the Port Authority to attract cruise lines to explore the potential of our community as a viable and desirable cruise destination is commendable and we look forward to working together on this front for years to come."