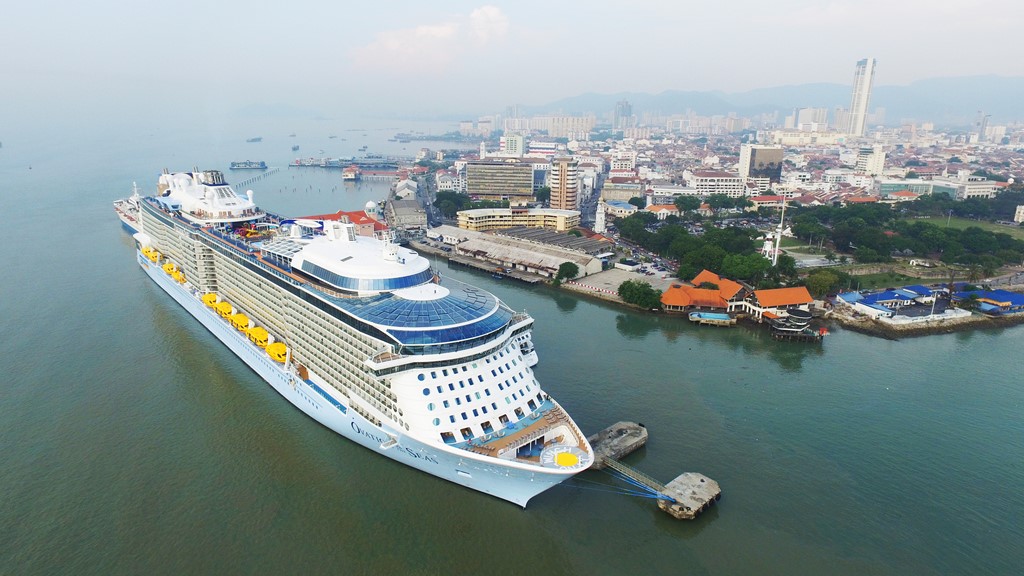 Penang Port Sdn Bhd (PPSB) announced that it will collaborate with Royal Caribbean Cruises in a joint venture to upgrade and improve Swettenham Pier Cruise Terminal (SPCT) in Georgetown, Penang, to accommodate berthing of larger cruise ships at its facilities.
The 60/40 joint venture will be jointly managed by both parties, with the majority stake held by PPSB.
Plans for the facilities include extension of the existing berths to 688 meters from its current length of 400 meters. This will enable the terminal to berth two mega ships carrying over 4,900 passengers each at any one time, in line with the industry requirement as Penang comes of age as a "choice port of call" for international cruise operators, the port said, in a prepared statement.
In addition, the redevelopment will include spaces for tour buses to ease the flow of traffic in the areas around SPCT. The $35 million project will further focus on improving accessibility for the aged and physically challenged throughout the terminal from ship to shore.