The Oceania Marina pulled into Sierra Maestra cruise terminal in Havana, Cuba carrying 1,250 guests on March 9.
Onboard for this event was Bob Binder, co-founder and CEO of Oceania Cruises, and Frank Del Rio, Cuban-born founder of Oceania Cruises and CEO of parent company Norwegian Cruise Line Holdings.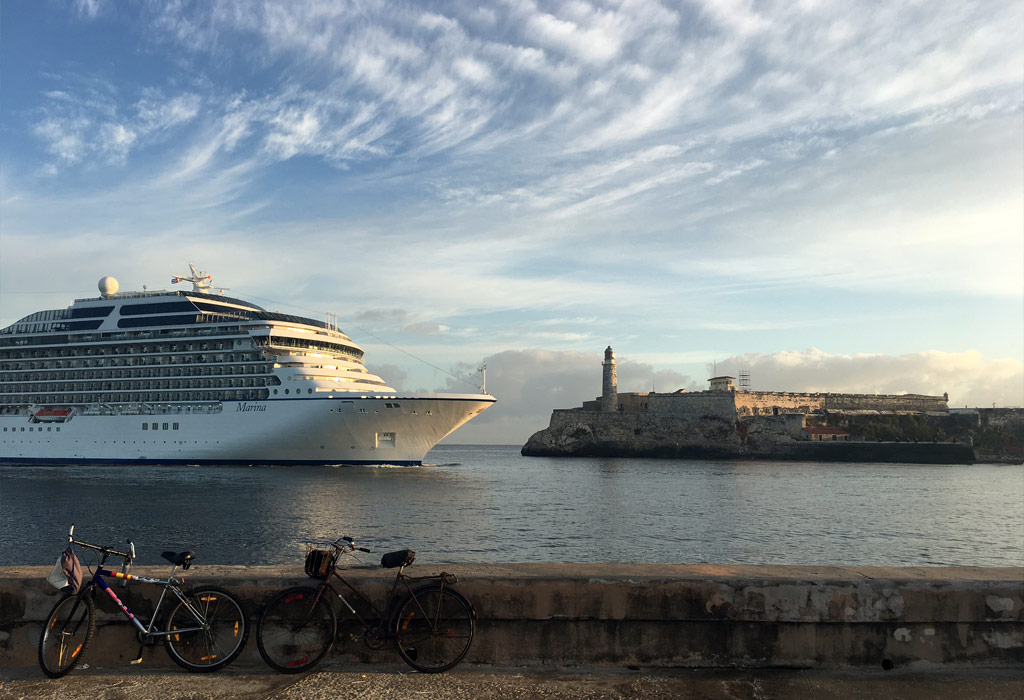 Once docked, Mr. Del Rio addressed international media regarding the inaugural voyage, according to a statement.