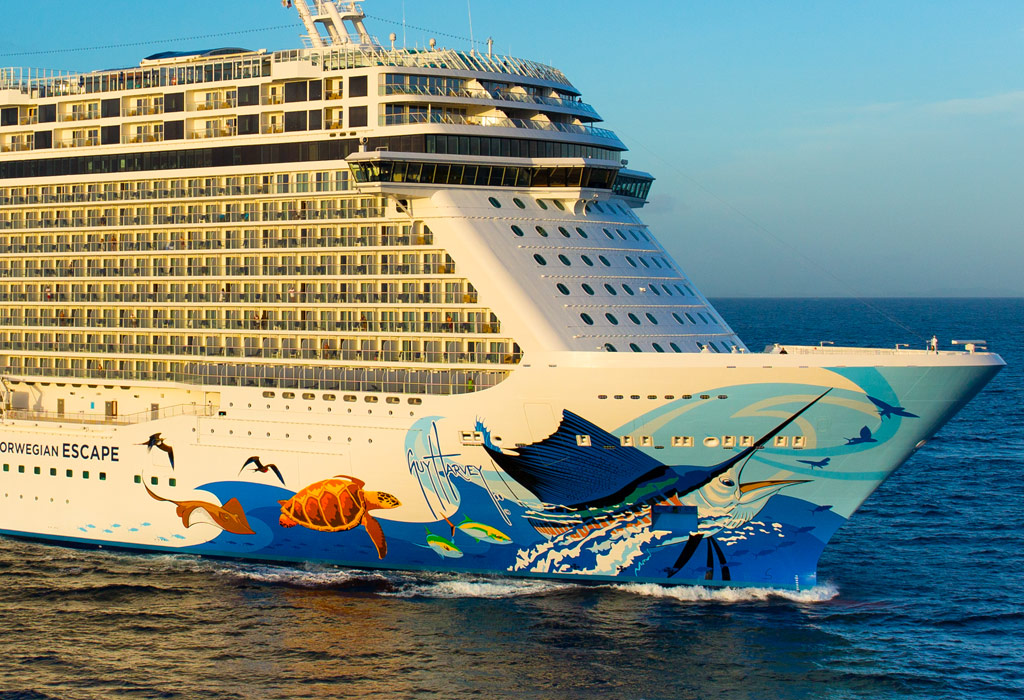 A look at the hull art differences between the Norwegian Escape and Norwegian Joy.
The Escape's hull art is the work of Guy Harvey, a wildlife artist and champion of ocean conservation. The artwork on the hull brings to life his perspective of Caribbean marine life.
The Joy's hull art is by Chinese artist Tan Ping. The subject for Norwegian Joy is the phoenix, an iconic mythical bird believed to reign supreme over all birds of the world. It is a ubiquitous motif in Chinese art and can be found throughout the centuries in paintings, silk brocades, architectural flourishes, and more.