The Grand Bahama Shipyard said it will complete work on 10 cruise vessels in the first quarter of 2017, signaling a strong start to the year.
This includes significant propulsion and technical systems overhauls, hull treatment, accommodations and public spaces upgrades and the addition of onboard attractions, said the shipyard in a statement.
Twenty-three drydockings are planned for the full year.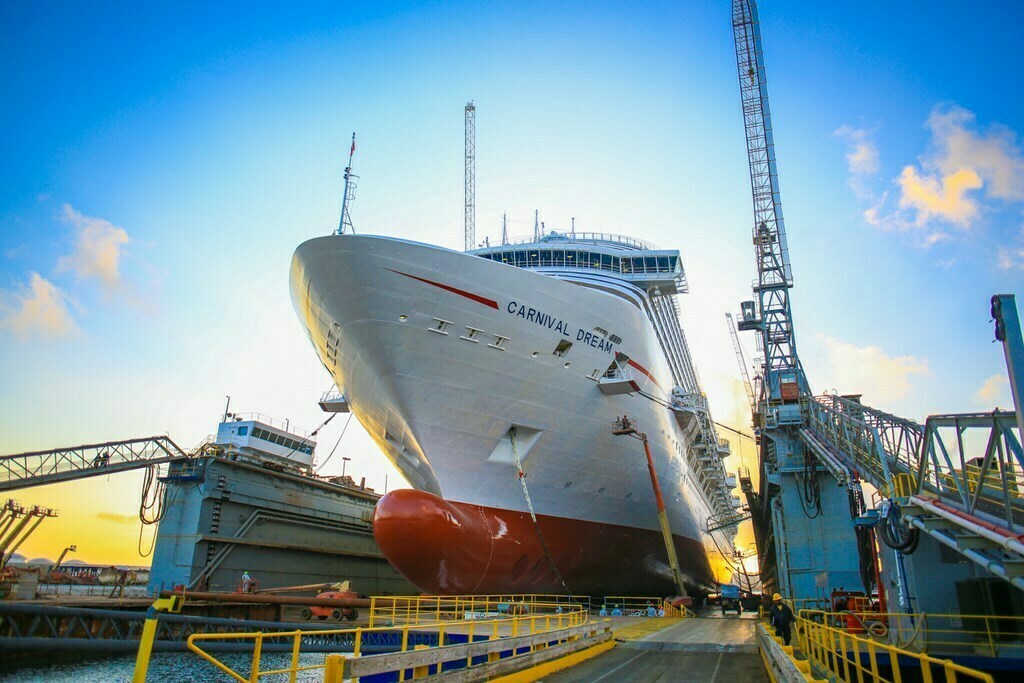 The first ship to enter dry-dock in January 2017 was the Grand Celebration, for a brief refit and upgrade..
Carnival Cruise Line had four drydockings at the yard in the first quarter, of seven planned for the year. The Carnival Ecstasy drydocked in January followed by the Carnival Sensation, the Carnival Dream and the Carnival Glory. The next Carnival ships to drydock will include the Breeze in April, Elation in August and Conquest in October.
Princess Cruise has booked three vessels in 2017, starting with the Caribbean Princess in March, followed by Pacific Princess in May and Island Princess in November.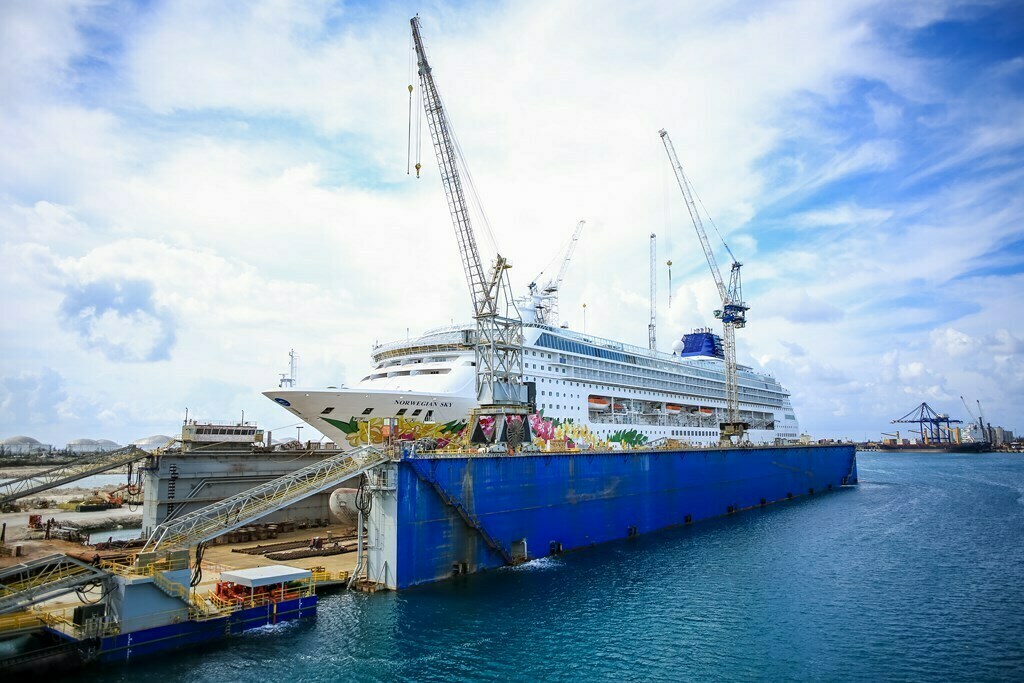 Royal Caribbean International will also drydock three vessels in 2017 at the Grand Bahama Shipyard: the Grandeur, Serenade and Enchantment of the Seas, respectively.
And, Norwegian Cruise Line Holdings will drydock five ships in 2017 at the facility, including four in the first quarter. Among other customers are Disney Cruise Line, with a drydocking in April, and Holland America Line, with three ships in the fourth quarter.