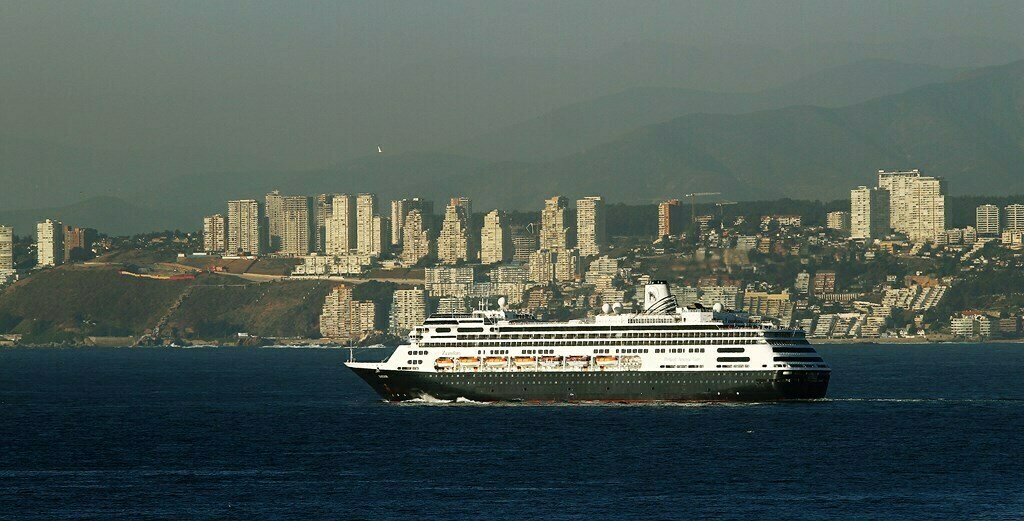 Chile is experiencing a boost in cruise tourism, according to a statement from the tourism board.
The Chilean Cruise Ports Corporation said that over the last decade, calls and passenger traffic had increased some 30 percent.
Chile´s Undersecretary of Tourism, Javiera Montes, said: "As a government we have pushed for an increase in cruise arrivals to our country, as part of our overall international advertising strategy. The destinations found at Chile´s ports are great tourist attractions."
The government has made regulatory and legislative changes, including decreasing the cost of lighthouses and beacons, and authorizing cruise ships to operate their casinos while in Chilean waters. Now the next phase is coming: huge improvements to the country's ports.
"It´s essential to have efficient ports which satisfy the demands of cruise ships arriving to our coasts. Chile must develop the ideal facilities and services for transatlantic tourists, especially in the main ports receiving this traffic," added Carlos Sackel, president of the Chilean Cruise Ports Corporation.
Chile´s seaports have made significant investments to improve their infrastructure, according to a press release.
In Arica, the port company is currently developing designs and engineering plans for an exclusive tourist terminal. Slated to begin construction in mid-term of 2017, the terminal building will have easy access to the city´s civic center, and will include a waiting room, a customs lobby, tourist services, parking for buses and cars, a lounge, and facilities. In addition, it will have a multi-purpose auditorium with a capacity of up to 140 people, to be used to host special events, speaking engagements, and port activities.
Tourism Chile´s General Manager Debbie Feldman, responsible for international tourism promotion noted: "Given the country´s long coastline, the cruise ships provide an excellent way to visit Chile´s various destinations. In Arica, they can visit the Chinchorro mummies—the oldest in the world; in Valparaiso, visitors can enjoy its bohemian-style city with its quaint, picturesque roads, restaurants, and street art. Puerto Montt, Puerto Varas and Chiloé are ideal destinations for 'soft adventure.'"
The new Valparaiso Passengers Terminal building was also recently inaugurated in time for the current season. During its first operational season (2016-2017), it is set to serve more than 108,000 visitors to the port city.
The Port of Talcahuano became operational again last year, getting its first cruise call since an earthquake sidelined the port in 2010.
In Puerto Montt, there have been improvements to assure a better experience for tourists debarking, as well as anew mobile app providing tourism information.
In the Aysén Region, the Chacabuco port has marked 18 years of cruise calls with the recent inauguration of a new passenger terminal.
In Punta Arenas, there is a developing plan that is considering expanding the Arturo Prat pier. Work is also underway on the construction of a new terminal building covering more than 3,000 square meters.
In Puerto Natales, a study is also underway to develop a new port at the terminal, which is located approximately 62 miles from the Torres del Paine National Park.