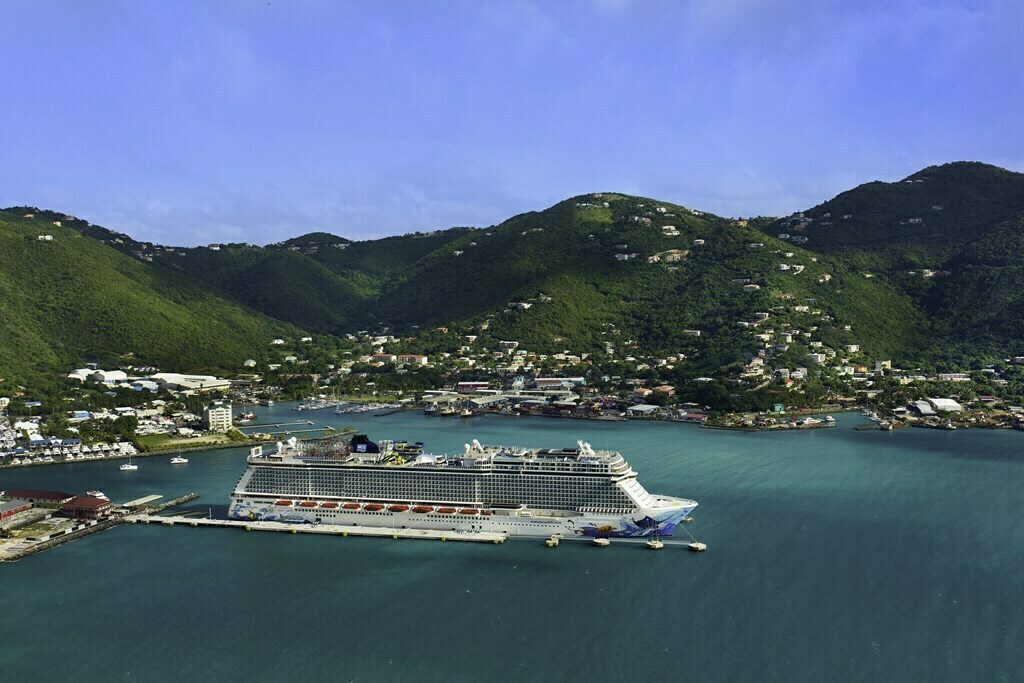 Tortola Pier Park will mark one year since it officially opened, with the new cruise destination in the British Virgin Islands officially opening its doors on Feb. 16, 2016.
Prior to the construction of Tortola Pier Park, the BVI received around 368,000 passengers per year, and now, that number is just under 700,000. There were 11 inaugural calls this season, according to a statement.
"We are very pleased with our vast accomplishments since the grand opening last year, and are immensely grateful to our partner cruise lines, as well as all the other cruise lines who have made the BVI a port of call. We are especially appreciative to our wonderful tenants, patrons, and entertainers who have been paramount in our success," said Dona Regis, CEO of Tortola Pier Park.
"It's been an eventful year for us as a new facility, but I'm pleased to say that we have risen to the occasion by providing excellent customer service and by ensuring that we can meet the needs of all our visitors with our diverse product mix. I am also extremely proud to say that upon opening the facility we had twenty three (23) stores operational and in just a few short months we now have 60 stores operational and an occupancy rate of 90%, with a target of achieving 100% occupancy in 2017," added Regis.
Tortola Pier Park is also planning to launch its summer events, where facility guests will be able to enjoy live concerts, store specials and family activities.