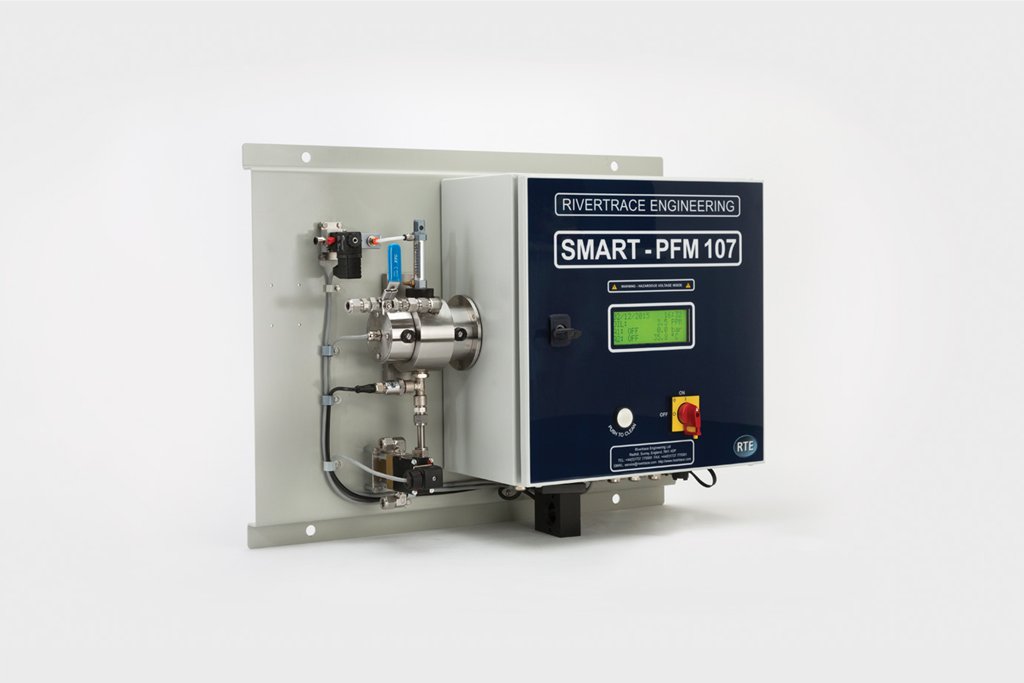 Rivertrace will show off its new Smart PFM 107 Oil-in-Water Monitor, at booth 501 of the Offshore Technology Conference (OTC) in May at the Houston, Texas trade show, according to a statement.
Currently undergoing sea trials in the Norwegian North Sea Sector, the monitor measures particulates in the sample stream on a continuous basis by passing the process fluid through a proprietary photo optical measuring cell, developed by Rivertrace Technologies.
"The Smart PFM 107 Oil-in-Water Monitor is the only PFM on the market that comes with a choice of cleaning options as standard, preventing fouling, the most common failure of any PFM. We are committed to ongoing development to ensure that these products remain at the forefront of available technology, and consistently push the boundaries for oil-in-water analysis," said Mike Coomber, Managing Director of Rivertrace.
Using a combination of optical recognition algorithms and light intensity it is possible to differentiate between oil particles, gas/air bubbles and solid particulates in the range 0-500 microns. Unlike conventional monitors using light scatter or UV fluorescence, the PFM 107 requires no re-calibration if the oil varies from the standard calibration fluid making it an ideal monitor for offshore platforms, drill ships and FPSO's. Flow and particulate characteristics can also be visualised live via remote access and via optional dedicated software on any Windows PC, said the company, in a statement.
Oil concentration, pressure, temperature and oil alarm status are displayed on an easy to read LCD touch screen display. Oil concentrations, alarms and any faults are logged