P&O Cruises' Pacific Dawn has begun a multi-million dollar transformation in drydock which will include the installation of two waterslides, according to a statement from P&O Cruises Australia.
During the drydocking period, the vessel be fitted with a range of new features including a new waterpark and the addition of The Pantry, a market place of fresh food outlets which will replace the traditional ship buffet.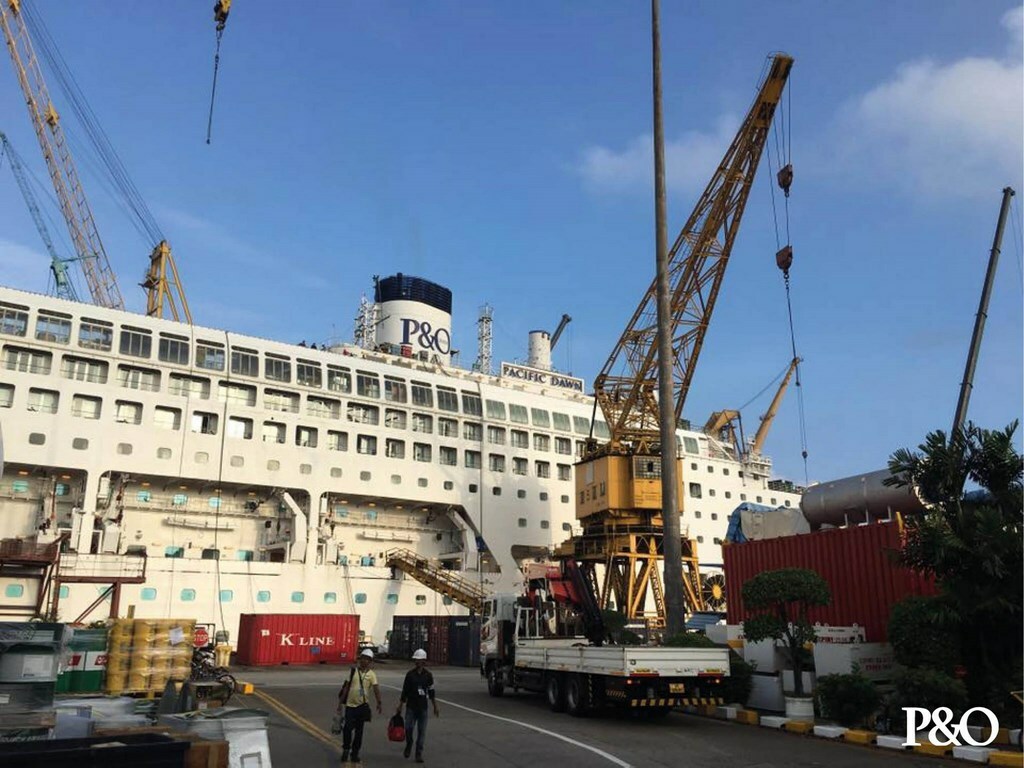 Among its features will be a new Mediterranean-inspired offering called Nic and Toni's and a new seafood restaurant, Shell & Bones.
The refit comes as P&O prepares for its biggest year of Queensland cruising, with two ships sailing from Brisbane year round.
The drydock concludes on March 2.