Norwegian Cruise Line Holdings (NCLH) has reported a strong 2016 with net income of $633.1 million (U.S. GAAP), or $2.78 per share, on revenues of $4.9 billion, compared to net income of $427.1 million, or $1.86 per share, on revenues of $4.3 billion the year before.
The result was driven primarily by a combination of increased capacity, significantly higher onboard spending and reduced costs.
While net ticket revenue per passenger day was $146.42 in 2016, down from $147.48 in 2015, net onboard revenue was $67.46, up from $58.85 the year before, and significantly outpacing the other publicly traded cruise companies.
Net income per passenger day was $35.99 in 2016, up from $26.65 in 2015.
According to Norwegian's earnings call today, its 2017 booked position was at a historic high with pricing slightly higher than 2016.
The company stated that there was renewed demand from North American guests for European voyages, with Caribbean, Alaska and Hawaii continuing to show strength.
NCLH brands will have 37 percent of their capacity in the Caribbean for the full year, down from last year due to the Norwegian Getaway being deployed in Northern Europe for the summer.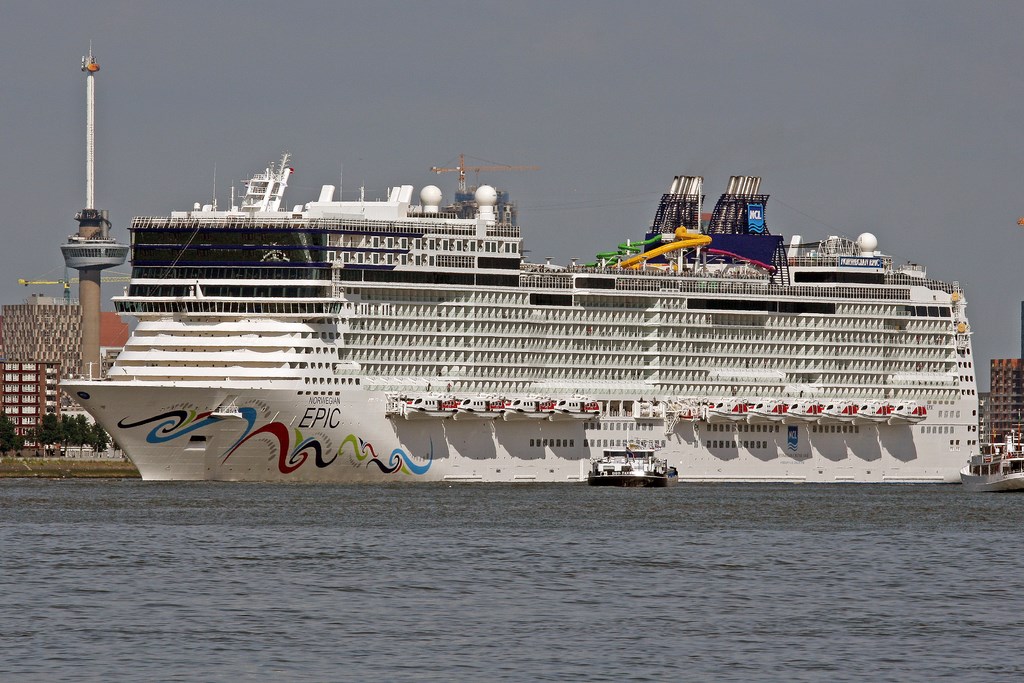 European sailings will account for 23 percent of the fleet's capacity, with a significant increase in Northern Europe and the Baltic, while capacity has been reduced in the Mediterranean.
Asia and Australia will see a capacity increase with the Norwegian Joy in Shanghai from June, the Norwegian Star in Australia in the first half of the year, and the Norwegian Jewel for the second half of the year.
With the Norwegian Joy entering the Chinese market, Frank Del Rio, chairman and CEO, said on the earnings call that occupancy for the second half of the year consisted of groups and full-ship charters at pricing that was consistent with expectations. He also said the expects pricing for the Joy to be at a 20 percent premium to the rest of the fleet.
Del Rio also announced that the next Breakaway-Plus ship to be introduced in 2019, will be designed as a sister ship to the Joy and also go to China.
Excluding China, Del Rio said that revenue from international sourcing will be up 10 percent in 2017 over 2016, although he did not reveal how much of the total revenue will come from international sourcing.
Commenting on the company's recent newbuild order, Del Rio said the ship size (140,000 tons and 3,300 passengers) offers flexibility of deployment on a worldwide scale, and also noted their attractive financing of 2.7 percent for the first two ships and 1.25 percent for the second two, and that a five-year payback is expected.
The company's 2017 guidance for adjusted earnings per share is from $3.75 to $3.85, compared to $3.41 for 2016.