"We give great value. We have the best value of any line. In reality, you get a luxury product at a (premium) price. That sells, people like value," Torstein Hagen, founder and chairman of Viking Cruises, told Cruise Industry News.
"We have been fortunate. We believe in selling an all-inclusive product that has sold well on the rivers. Of course, our river growth has been phenomenal. We know how to operate small ships," Hagen, said. "We are focused clearly on what we are and the number of things we are not."
Thus, the ocean-going ships, which will number six by 2020, have no casino, no photographers, no art auctions and just about everything is included in the price.
There was big news in 2016 when Viking took on two large investors. TPG Capital and the Canada Pension Plan Investment Board put up $500 million for a combined 17 percent stake in MISA Investments Limited (parent company to Viking).
"Previously we have funded ourselves in the U.S. bond market. Now we have two equity investors. As long as we have good projects we will have good financing too," Hagen said.
Hagen has navigated Viking into the world's largest market nimbly. Eighty-eight percent of the passengers will come from North America this year, he said. Sales and marketing are run out of Los Angeles, and the operations from Basel, Switzerland.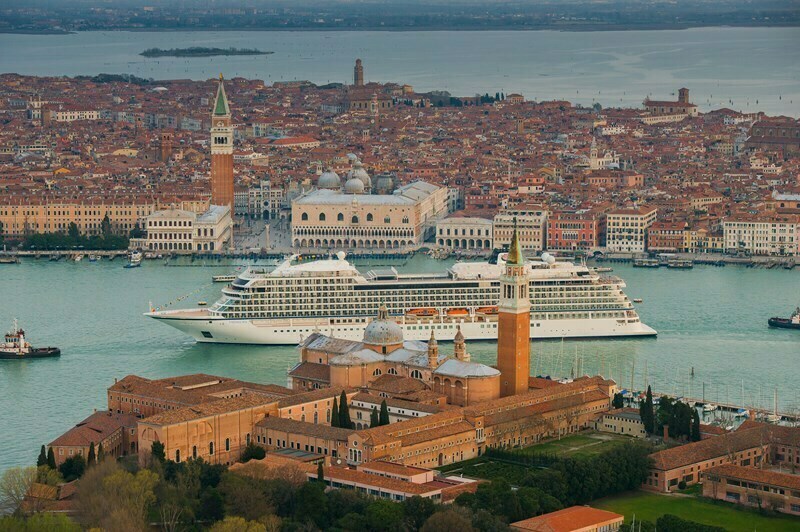 Many guests that have sailed on the line's river fleet are crossing over to sample the ocean ships.
Grabbing market share, the line pays competitive commissions to agents and adds a five percent commission on air bookings.
"The travel agent community has received the ships well," Hagen said.
Is growing from zero to six ships in five years enough? Not apparently. The line is still moving forward on European rivers, and has moved to sourcing more Chinese passengers.
The company re-designed one ship, adding Chinese signage and hiring Chinese staff.
"We are effectively the first Mandarin-speaking hotel in Europe," Hagen said. "We had one ship last year and there will be more next year."
Read more insight into Viking Cruises and its business model in the Cruise Industry News Quarterly Magazine, Spring 2017 edition.