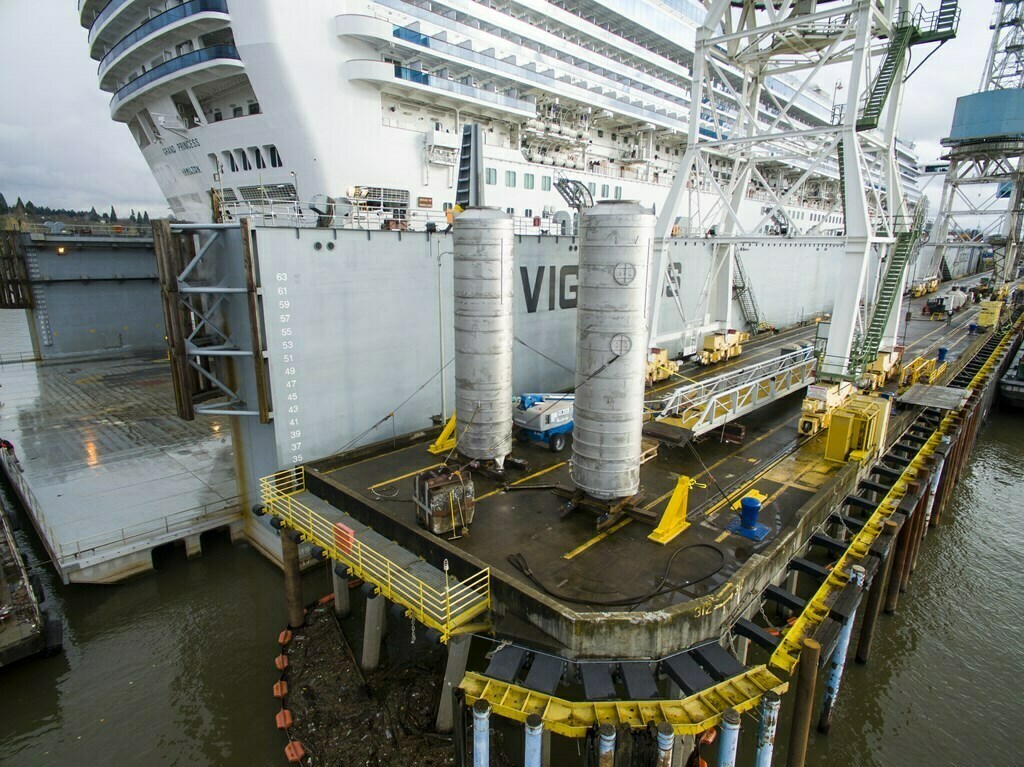 Carnival Corporation today announced it has completed the installation and certification of Exhaust Gas Cleaning Systems (EGCS) (i.e. scrubbers) on 60 ships across its brands.
Through a prepared statement, Carnival said the program represented a $400 million investment to date. By 2020, 85 ships will have the technology.
The systems enable Carnival Corporation to meet international regulations that place a cap on sulfur content of fuel oil at 0.1 percent.
"Our Exhaust Gas Cleaning Systems represent advanced environmental technology, and underscore our company's strong commitment to responsible sustainability practices," said Mike Kaczmarek, vice president of corporate marine technology for Carnival Corporation. "Due to the success we have had with improving air quality with our systems, we have expanded our commitment to install and deploy this technology from an original 32 vessels to over 85 through the end of 2020. This is part of our ongoing focus on evaluating new technologies, employing new shipbuilding techniques and implementing energy-saving initiatives throughout our fleet to protect the health and vitality of the oceans, seas and communities in which we operate."
The systems are currently installed and certified on 17 Carnival Cruise Line vessels, 13 Holland America Line vessels, 10 Princess Cruises vessels, seven Costa Cruises vessels, five AIDA Cruises vessels, four P&O Cruises UK vessels, three Cunard vessels and one P&O Cruises Australia vessel. The installation schedule for the remaining vessels will be forthcoming, the company said.